Commodity currencies rally but risks persist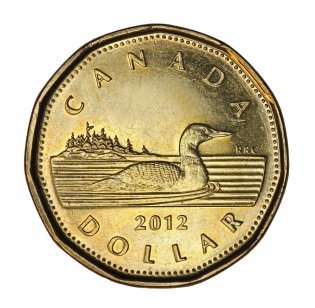 The commodity currency dollars of Canada, Australia and New Zealand mounted a rally on Tuesday following losses over the previous two sessions as investors took flight from risk.
The Canadian dollar gained 0.5% to CAD1.2757 against its neighbour to the south and jumped 0.7% to JPY85.90 against the yen. During the previous two session, the Canadian dollar lost 1.1% against the US dollar.
Canada's biggest exports are crude oil and refined and manufactured petroleum products as well as metals such as iron, aluminium and gold. Its currency – popularly known as the loonie because of the bird pictured on its one-dollar coin – is sensitive to the movements of commodity markets.
Short positions taken
Recent data from the Commodity Futures Trading Commission on the Commitments of Traders showed that speculators were net short – taking positions that profit from losses – on the loonie for a third consecutive week.
"Until last month, the Canadian dollar had outperformed this year on a virtuous cycle of global economic recovery, strong commodity price appreciation, a hawkish central bank, buoyant risk appetite and supportive speculative flows," said Kamal Sharma at Bank of America.
He believed that Tuesday's gains were likely to be short-lived, however, as he expects a further reversal of this dynamic to play out into the year-end.
He added: "Commodity price gains specific to Canada since last year have run vastly ahead of historical precedent at this point in the global economic recovery, and we continue to pencil in a -10% medium-term moderation in prices corresponding to about a 5% decline in Canadian terms of trade."
Canadian dollar gains were also supported by the victory of Justin Trudeau – re-elected as prime minister on Tuesday.
What is your sentiment on USD/CAD?
Vote to see Traders sentiment!
Australia exposed to iron's losses
A similar dynamic has been witnessed in the Australian dollar, which recovered 0.3% to $0.7269 against its US namesake, and was up 0.5% to JPY79.71 versus the yen on Tuesday after sharp losses in the previous three sessions.
Australia's economy is even more geared towards commodities than Canada's, with more than a third of its exports in iron ore and a tenth in coal. Other commodities such as precious metals, copper and agricultural products make up the bulk of the rest.
But due to slowing demand from China, the price of Australia's biggest export to its largest trading partner has sunk in recent weeks, leaving the Aussie dollar nearly 10% lower against its US rival since its cyclical peak in March.
"A dovish central bank, a treasurer who is mindful of the need of Australian companies to diversify from trade with China, the fall in iron ore prices on the back of Chinese steel production curbs and heavy Covid-related restrictions should keep investors wary," said Jane Foley, senior FX strategist at Rabobank.
She added: "In our view, AUD/USD is at risk of another dip lower below 0.72 in the coming weeks."
New Zealand's economy is more linked to agricultural exports and is not so exposed to the recent pullback in industrial metals prices.
The kiwi climbed 0.4% to $0.7049 against its US counterpart and was up 0.6% to JPY77.24 versus the yen.
Read more: RBA cuts quantum of asset purchases but extends programme