Columbia Banking and Umpqua Holdings announce merger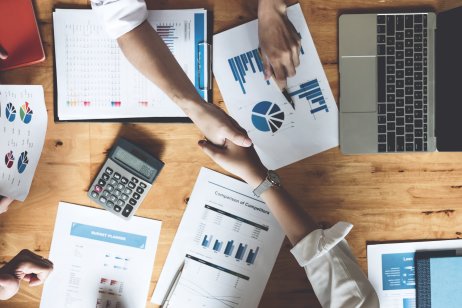 Two US west coast banks are mergering in a deal that would create a franchise with more than $50bn (£36.78bn) in assets and $43bn in deposits and a footprint running along the western US from Washington to Nevada.
Tacoma, Washington-based Columbia Banking System is technically acquiring the larger Portland, Oregon-based Umpqua Holdings though Umpqua shareholders will own 62% of the combined company, according to a press release. The new company will operate as Columbia Banking system with its headquarters remaining in Tacoma as well.
Columbia CEO Clint Stein described the deal as a "historic partnership" for the two financial institutions because of their shared vision.
"We believe blending the complementary expertise, services and innovative technology of both banks will position the combined organisation as the preferred bank for business and families across the West," he said in a statement.
Shares of Columbia were down 13.7% by press time, representing a drop of $5.41 per share.
Umpqua shares also traded 4% lower, reaching $20.07 per share by press time.
Deal terms
According to the deal terms, the merger is an all-stock transaction that is expected to close in mid-2022.
Umpqua shareholders will receive 0.59 shares of Columbia for each Umpqua share they own, with the total value estimated to be $23.58 per share for Umpqua shareholders, an investor presentation said.
The companies estimate the combination will create more than $1.1bn in cost savings as well, the press release said.
The merger is also projected to increase earnings per share (EPS) for each company. Columbia projects its cash EPS accretion to reach 25% by next year while Umpqua's may reach as high as 11%.
Keefe, Bruyette & Woods is Columbia's financial adviser. Umpqua is being advised by JP Morgan.
Growth potential
The companies said the combination presents the pair with high-growth potential because it strengthens their competitive positioning in markets like Seattle, Portland and Sacramento.
It will also allow the companies to "unlock meaningful growth" by diversifying their offerings through a mix of commercial and retail outlets. This could result in more than $33bn in loans annually, the companies estimate.
Umpqua CEO Cort O'Haver said the combination will "accelerat(e) our shared strategic objectives to create the leading regional bank headquartered in the West."
"Together, with increased scale, we'll have the ability to provide expanded opportunities for associates and serve customers through an even more comprehensive suite of solutions," O'Haver said.
Read more: BIS survey underlines banks´ progress