CMA launches probe into Motorola Solutions' dual role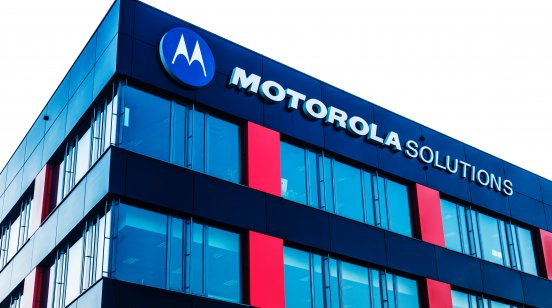 The UK's Competition and Markets Authority (CMA) has decided to investigate whether Motorola Solutions' dual role in first responder radio communications may create conflicts that ultimately result in higher bills to taxpayers.
US-based Motorola Solutions currently owns the Airwave network and is a key supplier in the roll-out of the new Emergency Services Network (ESN). The Airwave network enables police, fire and emergency services to communicate securely with each other when first responders are working in the field. The ESN is a planned 4G replacement.
"Due to Motorola's dual role, Motorola has an incentive to delay or shape the roll-out of the ESN to its advantage, given the significant profits it currently receives from operating the Airwave network," CMA said.
The UK's competition regulator said conflicts could result in "more expensive services for customers and, ultimately, the taxpayer."
Incentive to delay roll-out
The CMA cited several reasons why it had concerns over Motorola's dual relations. It noted the Home Office has provided insufficient information regarding negotiations on the pricing of the Airwave network, particularly in relation to the projects and associated costs to maintain and refresh current operations.
It added that Motorola could be "cashing in" on its position, leaving taxpayers to cover the costs.
"We're now referring this market for a full investigation so that we can thoroughly examine these concerns and, if necessary, take action to address any problems," said Andrea Coscelli, chief executive of the CMA.
The regulator said an independent group would now investigate this sector, identify any problems, and offer solutions.
What is your sentiment on MSI?
Vote to see Traders sentiment!
Replacing Airwave
The probe follows a consultation, opened in July 2021, which set out concerns about Motorola's dual role.
Airwave was commissioned by the Home Office in 2000 and purchased by Motorola in February 2016, two months after the group contracted with the government to provide software for ESN.
Airwave was set to end in December 2019. However, delays mean that ESN will only replace it in 2026.
Motorola Solutions' share price was down only 0.16%, trading at $249.13 per share following news of the probe.
Read more: City watchdog asks government to prevent online fraud ads
The difference between stocks and CFDs
The main difference between CFD trading and stock trading is that you don't own the underlying stock when you trade on an individual stock CFD.
With CFDs, you never actually buy or sell the underlying asset that you've chosen to trade. You can still benefit if the market moves in your favour, or make a loss if it moves against you.
However, with traditional stock trading you enter a contract to exchange the legal ownership of the individual shares for money, and you own this equity.
CFDs are leveraged products, which means that you only need to deposit a percentage of the full value of the CFD trade in order to open a position. But with traditional stock trading, you buy the shares for the full amount. In the UK, there is no stamp duty on CFD trading, but there is when you buy stocks.
CFDs attract overnight costs to hold the trades, (unless you use 1-1 leverage) which makes them more suited to short-term trading opportunities. Stocks are more normally bought and held for longer. You might also pay a stockbroker commission or fees when buying and selling stocks.