Cleaner energy to dampen oil, gas and coal demand after 2025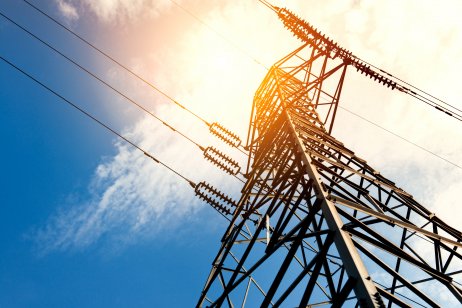 The global economic recovery anticipated in the next few years is expected to keep demand for energy commodities strong – until 2025 when more and more nations switch to cleaner energy sources.
That's the outlook published by global energy and financial institutions recently, which have forecast demand for these commodities will taper off with a rise in cleaner energy sources.
Some have forecast an increase in energy commodities until 2025, after which there will be a lower percentage increase in demand for oil and gas – and demand for coal is predicted to see negative growth.
Here, we take a look in more detail at what these institutions have to say about the global future of oil, gas and coal.
Oil
The US Energy Information Administration (EIA) anticipates growth in production from countries to be higher than the rate of consumption in 2022. It predicts that Brent Crude oil will trade at an average of $73 per barrel (b) during the first quarter, dropping the rest of the year to an average of price of $70/b. For West Texas Intermediate (WTI) Crude, it expects production to increase by 3.4% by this time next year.
The International Monetary Fund (IMF) expects oil prices to increase between April 2021 to April 2022 by 4.5%. However, the IMF predicts growth will slow down for the rest of the year, with the average price of oil expected to be 1.8% less than 2021.
In its World Oil Outlook, the Organization of the Petroleum Exporting Countries (OPEC) expects growth in global demand for oil to be 14.63% between 2020 and 2025, followed by a significantly lower demand growth prospect of only 3% between 2025 to 2030.
The International Energy Agency (IEA) said there will be a rise in oil demand due to the expected increase in aviation and transport. It anticipates oil demand to peak around 2025 before dropping off between 2025 and 2030. This drop off will be especially sharp in countries with net-zero pledges.
Regarding the recent high oil prices – and the expected energy transformation in the future – Deloitte has said:
What is your sentiment on Natural Gas?
Vote to see Traders sentiment!
"It has often been assumed that high oil prices could slow the energy transition. However, 76% of surveyed O&G executives state that oil prices above $60 per barrel will most likely boost or complement their energy transition in the near term. "A strong oil price enables investment in riskier and expensive green energy solutions, such as carbon capture, utilization, and storage (CCUS)."
Gas
The EIA gauges gas prices at an average $4.58 per million British Thermal Units (MMBtu) until February 2022, before declining to an average of £3.98/MMBtu. Following a 50% increase in 2021 of liquefied natural gas exports from the US, the EIA expects there to be 17% growth in 2022.
According to OPEC, natural gas prices are predicted to increase 7.8% between 2020 and 2025 – while the IEA expects natural gas prices to increase in the next five years because natural gas remains the default choice for heating. The IEA said:
"Many factors affect to what extent, and for how long, natural gas can retain a place in the energy mix when clean energy transitions accelerate, and the outlook is far from uniform across different countries and regions"
Coal
The EIA expects coal production to grow by 7% in 2021 and by 6% in 2022. This rise is due to increased prices in the energy sector in 2021 causing higher demand and prices for coal. Despite the higher level of production, coal stockpiles have decreased by 38% in 2021 – and they are expected to decrease a further 13% in 2022 because demand is expected to grow faster then production.
The IMF expects the demand for coal to decline in the coming years, possibly benefitting the value of natural gas.
OPEC expects coal demand to only increase by 2.7% globally until 2025, after which it predicts demand for coal to begin a decline.
The IEA anticipates a slow decline of the use of coal, with demand by 2050 being 25% less than in 2020. Regarding the long term outlook for coal, the IEA says:
"Total coal demand in China starts to fall and there are large reductions in coal use in advanced economies, mainly as a result of lower demand in the power sector."
Read more: US natural gas futures continued to stumble amid warmer winter
Read more: Energy prices stable in face of new Omicron concerns