Cineworld faces break-up: CINE insists no piecemeal sale, but will shareholders agree?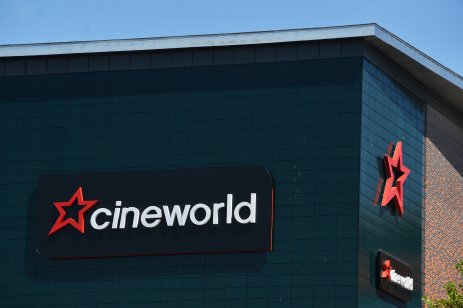 It is probably an understatement to say that 2022 was a bad year for Cineworld (CINE). However, will 2023 be any better?
Cineworld Group PLC (CINE) price chart
Debt-plagued Cineworld now faces a break-up. However, will it pan out with the company insisting there will be no piecemeal sale?
Just to recap, and to put Cineworld's fall from grace into perspective, at the end of May 2019 the stock price stood at a lofty 296.30p. It now stands at 3.59p – down 89% over the year.
The company (like all its rivals) was forced to close all of its cinemas and theatres due to the global pandemic. Cineworld made a record $3bn (£2.2bn) loss in 2020, as a result of its closures in both the UK and US.
However, there was more pain for Cineworld to endure, in late 2021 its stock price also took a hit when it was ordered to pay Canadian rival Cineplex more than £720m in damages for abandoning a planned takeover.
Since then, the pattern at Cineworld seems to be an occasional half step forward – for instance its shares bounced strongly back in May 2022 after news of mega ticket sales for the opening weekend of Tom Cruise's new Top Gun film. However, it then took several steps back.
The stock boost from the summer blockbuster was short-lived and pressures continued to mount on the company.
In October 2022, Cineworld Group announced a bankruptcy settlement with its landlords and lenders, clearing the way for the company to borrow an additional $150m and make a $1bn debt repayment.
Cineworld also agreed to explore a potential sale of the business and allow creditor input on its business plan.
However, it appears that Cineworld is not being flexible on how the business can – or will – be sold.
Moreover, in the first week of 2023, Cineworld stock fell almost 9% after the company insisted it wouldn't break up its business and sell piecemeal to raise cash to help pay down its sky-high debts.
Russ Mould, investment director at AJ Bell, pointed out there had been speculation that Odeon's parent company AMC (AMC) wanted to buy some of its cinema sites and that Vue was also waiting in the wings. However, Cineworld said it is focused on trying to sell the whole business.
"Cineworld has been in a perilous state financially after undertaking an aggressive expansion plan that saw it move into the US, quickly followed by an aborted deal in Canada," Mould said.
What is your sentiment on AMC?
Vote to see Traders sentiment!
Living on borrowed time
"The reopening of the cinema industry post-pandemic has not gone smoothly and Cineworld has found itself on borrowed time.
"Shareholders have been told on numerous occasions that their investment could be significantly diluted upon any restructuring or sale of the business, so the situation is more about getting back pennies in the pound rather than waiting for a big payday," Mould added.
Shareholders (and the board of directors) may prefer Cineworld to sell the whole business but is there any real chance of that? One of Cineworld's problems is that it overstretched itself at the wrong time.
It is worth considering, however, whether a rival company would really be interested in taking on a less profitable asset during an economic crisis – moreover, since Covid, many people have turned to Netflix and the like for their film viewings instead.
In September, Cineworld forecasted that admissions would remain below pre-pandemic levels over the next two years, so there is little to drive any great enthusiasm from buyers in what appears to be a flat market. Cineworld is not, by most people's reckoning, in the strongest position as a seller – and shareholders may just want a quicker move towards a resolution.
Analysts are not overly keen on Cineworld either, despite the low valuation. Marketbeat revealed that the consensus rating for the stock is 'hold' – with no 'buy' recommendations.