China's nickel producers step up investment in Indonesia
Subscribe to Weekly Highlights
The major market events for the week ahead right in your inbox.
Subscribe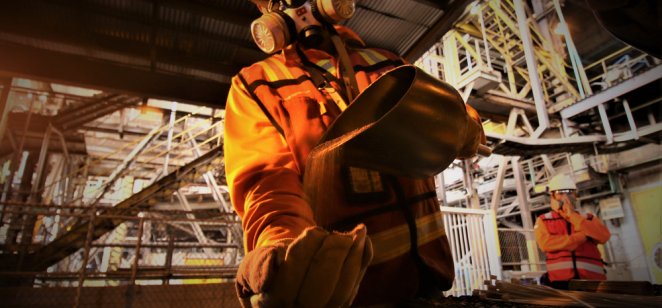 Content
Chinese companies are ramping up nickel investment in Indonesia to secure ore supply following the Southeast Asian country's 2020 ore export ban. But that isn't the only driver. As China grapples with ongoing power supply issues, a number of provinces have implemented measures to limit energy-intensive smelter production levels.
This combination of factors has seen several major Chinese smelters, including the world's largest stainless-steel producer Tsingshan, invest in Indonesia in recent months as they look to gain a toehold in a country that's the source of roughly half the world's nickel supply.
"The export ban forces them to enter Indonesia to be closer to the source of the raw material. Also, the Indonesian government offers incentives for mining investors to invest here," Indonesian Nickel Miners Association (APNI) secretary-general Meidy Katrin Lengkey told Capital.com.
Second time lucky for export ban
According to data from Indonesia's Energy and Mineral Resources Ministry, the number of nickel smelters is expected to more than double from 13 to 30 between 2020 and 2024, and Meidy says the majority are Chinese firms.
Indonesia brought in its nickel export ban on 1 January 2020, two years earlier than originally planned. But it's not the first time the Southeast Asian country has tried this approach.
It previously imposed a nickel ore export ban in 2014 in an attempt to retain a greater chunk of the metal processing value chain onshore. The Indonesian government was then forced to partially lift the ban in 2017 to plug a hefty budget deficit.
Lack of domestic infrastructure
Ultimately, however, there was a more fundamental issue with Indonesia's attempt to process more nickel domestically: a lack of smelters.
"We had the nickel ore, but we could not process them at that time because there were not enough smelters operating. The export ban also caused nickel prices to surge which at the end killed the few domestic smelters," said Ahmad Zuhdi, industry analyst at the Office of Chief Economist Bank Mandiri, to Capital.com.
Indonesia, the world's largest nickel ore producer, only possessed three nickel smelters in 2014 when it introduced the export ban; by 2017 this had grown to 10, but it still wasn't sufficient.
China's power problem
When Indonesia reimposed the full ban on nickel ore exports this year, the government was determined to lure investment in for nickel processing, Ahmad said.
"The nickel ore can be processed first at home before they are exported," he added. "Our prospect is quite strong because there is positive sentiment from EV, green energy and battery industries."
A further driver is Beijing's move to reduce its carbon output by ordering energy-intensive metal smelters to cut output.
Foreign investment surges
"Indonesia shows its seriousness in restricting low-value nickel. Smelting investment in China is starting to see disruption from the decarbonisation policy. So Chinese companies might as well invest in Indonesia's smelting industry," Ahmad said.
Data from Indonesia's Investment Ministry/the Investment Coordinating Board (BKPM) showed that foreign investment in base metals and metal products surged to nearly $6bn in 2020, up from $3.6bn in 2019.
With the expected squeeze in ore supply from Indonesia combined with disruption from power shortages, as well as China's low-emissions policy, Chinese firms are set to shift their investment to Indonesia.
Chinese lenders back investment
Last month, China's Shenzhen Chengxin Lithium and Stellar Investment, an affiliate of Tsingshan, announced it's to invest $350m for a lithium battery project in Indonesia.
| | |
| --- | --- |
| Long position overnight fee | -0.0183% |
| Short position overnight fee | 0.0070% |
| Overnight fee time | 22:00 (UTC) |
| Spread | 0.18 |
| | |
| --- | --- |
| Long position overnight fee | -0.0187% |
| Short position overnight fee | 0.0065% |
| Overnight fee time | 22:00 (UTC) |
| Spread | 0.020 |
| | |
| --- | --- |
| Long position overnight fee | -0.0108% |
| Short position overnight fee | -0.0029% |
| Overnight fee time | 22:00 (UTC) |
| Spread | 0.04 |
| | |
| --- | --- |
| Long position overnight fee | 0.0600% |
| Short position overnight fee | -0.0890% |
| Overnight fee time | 22:00 (UTC) |
| Spread | 0.005 |
Tsingshan has already built a nickel pig iron plant with 500,000 tonnes of capacity at the Indonesia Morowali Industrial Park on the island of Sulawesi.
China's Zhejiang Huayou Cobalt Co and Huayue Nickel Cobalt Indonesia invested $1.28bn in the Indonesia Huayue Nickel-Cobalt project to produce 60,000 tonnes of nickel metal and 7,800 tonnes of cobalt. In August, the project secured a $760m syndicated loan from several Chinese lenders.
EV market drives nickel demand
In May, Zhejiang Huayou Cobalt announced plans to partner with electric vehicle battery maker EVE Energy and others in a $2.08bn nickel and cobalt project in Indonesia.
"Investment (in Indonesia) will continue to grow, output capacity will continue to grow at a pretty alarming rate," said Geordie Wilkes, head of research at Sucden Financial, in answer to a question from Capital.com on a webinar.
The upshot of all of these factors is an increase in Indonesian nickel production. IHS Markit's Amanda Eglinton forecasts Indonesian mined nickel production will increase to just under 1.1 million metric tonnes in 2021, increasing to more than 1.3 million tonnes by 2025.
Indonesia – a global nickel hub
This influx of investment will set a path for Indonesia to become a global nickel production hub. The country's refined nickel output is forecast to increase to just under 930,000 metric tons in 2021 and climb further to just under 1.2 million metric tons by 2025, said IHSMarkit's Eglinton.
Sucden Financial wrote in its July Quarterly Metals Report that Indonesia's NPI production is now greater than China's, and is expected to grow by 30% year-on-year.
Fitch Solutions forecast that global nickel production is expected to reach 3.8 million tonnes in 2030, up from 2.6 million tonnes in 2020, partly boosted by Indonesia's strong output growth.
Barriers to growth
"We expect Indonesia to increasingly dominate global mined supply as the country continues to develop an integrated mining and refining industry," Fitch Solutions said in its forecast on 16 September.
The fundamentals of Indonesia's nickel industry may be strong but political considerations could derail growth. Last month, Indonesia's investment minister and chairman of the Indonesia Investment Coordinating Board, Bahlil Lahadia, said the country is exploring the possibility of imposing an export tax on nickel products with less than 70% nickel content.
But Meidy, from APNI, said careful consideration is needed to avoid adverse impacts from such a policy.
Potential trade dispute
Without enough manufacturers, such as stainless-steel and battery factories, smelters would scramble to sell their products if the export tax is imposed.
She also said that the potential export tax could also risk another trade dispute. Indonesia's nickel ore export ban has prompted European Union to file a panel request to the World Trade Organization to investigate the export restriction.
"Don't let the imposition of the export tax cause another trade dispute," she said.
Further reading: Global nickel output set to rise over 18% in 2022