Defence contractor Chemring reports strong growth in key sectors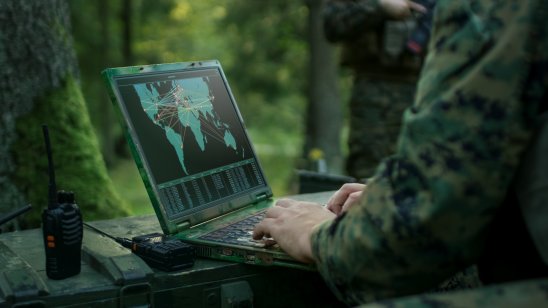 UK-based defence contractor Chemring has reported continued strong performance for the period to 13 September this year.
The firm, which provides products and services to the aerospace, military and security markets, said on Tuesday its order book stood at £464m as of 31 August, compared with £450m on 30 April this year.
Financial position
Chemring said it was continuing to invest in safety, operational excellence, technology research and development, and the modernisation and automation of its manufacturing facilities.
"This has been funded by continued strong operating cash conversion, with net debt at 31 August 2021 at £38m. We expect to be able to maintain this strong level of operating cash conversion through to year-end, which will further reduce the net debt level," a company statement said.
What is your sentiment on UK100?
Vote to see Traders sentiment!
Sector update
The company said the current period had seen a continued strong performance in the sensors and information sector, with order intake up 7% compared with the same period last year.
Chemring's subsidiary Roke has seen strong customer demand in the national security sector, the company said.
"Our expectation for the year is that Roke will maintain its recent track record of double-digit growth and strong margins. The acquisition of Cubica on 2 June 2021 has added further market-leading capabilities to Roke's technology portfolio and the integration is progressing well.
"We have invested in establishing Roke USA and are working to secure further orders from our US customers for our electronic warfare systems, a number of which are currently on trial with the US Army," the company added.
The statement said Chemring's US sensors business is also continuing to perform well.
Countermeasures and energetics
Meanwhile, Chemring said performance across the countermeasures and energetics sector is progressing in line with its expectations.
"Our countermeasures and energetics businesses continue to work through some COVID-related challenges associated with the timely completion of customer acceptance tests, supply-chain resilience and production workforce resourcing. To date these have not had a material impact on our ability to deliver to customer requirements," it said.
"Whilst the process of doing business with government departments has on some occasions slowed as a consequence of the change of administration in the US and the continuation of COVID-19 working restrictions, the countermeasures and energetics sector received orders totalling £74m in the period from 1 May 2021 to 31 August 2021."
Chemring's Tennessee countermeasures manufacturing capacity expansion programme is also progressing as planned, with major construction and system commissioning milestones being met. The first incremental revenues from the new facility are expected in the second half of FY22.
Company outlook
Michael Ord, chief executive of Chemring, said that expectations for the current financial year (FY) ending 31 October were in line with analysts' expectations.
"We have good momentum as we move into FY2022. I am confident the focus we have placed on building a high-quality, technology-based business will enable us to take further advantage of our increasing opportunities for growth in the coming years, and our long-term prospects remain strong."
The group believes analysts' forecasts for adjusted operating profit for the year ended 31 October 2021 are in the range of £56.0m to £59.6m, with a consensus of £57.5m.
Chemring shares were down 0.9% on Tuesday afternoon on the London Stock Exchange at 326.5p.
Read more: Shares in JD Sports soar as it reveals record profits