Chain price prediction: What is chain (XCN)?
Subscribe to Weekly Highlights
The major market events for the week ahead right in your inbox.
Subscribe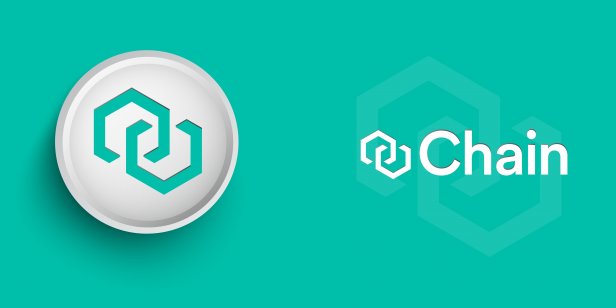 Content
Chain (XCV) is designed to help people build their own blockchain products. Come with us as we explore what that means, and how chain works, and also take a look at some of the chain price predictions that were being made as of 6 December 2022.
ETH/USD price chart

Chain explained
While there are many people who will tell you, perhaps a little too enthusiastically, that blockchain is the future, the world of blockchain remains obscure and jargon-filled to the layman.
There will be plenty of individuals and organisations who might benefit from working with blockchain technology. However, as well as a lack of understanding of the technology, potentially slow transaction times, high fees and security concerns are also reasons why firms are not going all in on Web 3.0.
Chain Protocol is a system that aims to end this lack of engagement. Using cloud computing, it seeks to allow people to issue, store and transfer digital assets on private networks "purpose-built" for a given market. The company wants to solve the problems of legacy financial systems while easing the complexities of the blockchain industry.
Chain says although public blockchains cure several issues present in legacy financial systems, running nodes for a public blockchain network can be complex, expensive and time-consuming. Chain said in its whitepaper:
"Node management is complex and requires significant developer and hosting resources to maintain properly. These types of problems can be easily solved by implementing a SaaS [software as a service] model product that addresses the complexity of node operations and management. This will free up resources for developers and cut costs so that the client can focus on their own product and customer experience."
Its solution, based on the Ethereum (ETH) blockchain, are intgended to allow developers to "focus on their application and users, dedicating fewer resources to maintain the nodes running their application". The platform also provides "closed-ended blockchains" to financial institutions which want to upgrade to blockchain technology but do not want to assume the risks associated with public networks.
The company said: "Because permissioned blockchains provide decentralised transaction records without the privacy and security challenges posed by public blockchains, permissioned blockchains will help companies that want to store data on the blockchain without exposing it to the entire world. This creates a real-time settlement network for any type of asset, security, stock, or balance related item globally, digitally, and securely."
Chain Protocol's services include its free standard RPC/API (Remote Procedure Call API), where users can use various services within the Chain Cloud to develop products on existing public blockchains. A paid-for version of the service gives developers access to added solutions and allows them to build on private networks.
Sequence is Chain's flagship ledger-as-a-service product. It is a cloud blockchain accounting service that allows users to manage their balances in a tokenised format.
Chain Protocol also provides end-to-end solutions to clients for "design, development, compliance, sale and utilisation" of non-fungible tokens (NFTs) via its Sequence NFT product.
The company behind the protocol was founded in 2014 and has attracted more than $40m in capital from the likes of Citigroup (C), Visa (V), Nasdaq and Orange (ORAp).
Every blockchain-based system needs to have its own native cryptocurrency, and Chain Protocol has the chain token, also known by its ticker handle of XCN.
This crypto allows people to stake the tokens to vote in proposals to changes to the platform, which is run by the Chain Decentralised Autonomous Organisation (DAO). XCN is also used for node deployment, discounts on premium plans and as a payment method for fees on Chain Cloud and Sequence.
Chain's native token was rebranded to XCN from CHN in March 2022 through the launch of its new Chain Token smart contract on the Ethereum main network. Holders of the old CHN token were distributed XCN tokens at a ratio of 1:1000.
Incidentally, because XCN is based on the Ethereum blockchain, it is a token, rather than a coin. You might see references to such things as a chain coin price prediction, but these things are, technically speaking, wrong.
Chain price history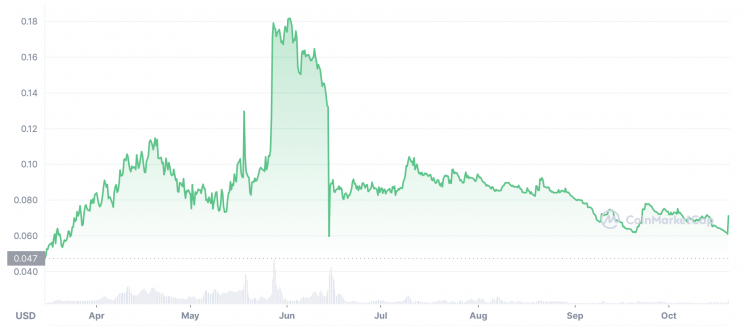 While past performance should never be taken as an indicator of future results, knowing XCN's price history can help give us some much needed context when it comes to either interpreting a chain price prediction.
When the new XCN came onto the market in the middle of March 2022, it was worth about $0.05. The price slowly climbed, reaching a peak of $0.1161 on 19 April.
After that, it fell back down and, following the depegging of the UST stablecoin and the collapse of the associated LUNA cryptocurrency saw the token drop to $0.07148 on 12 May. Later that month, though, the XCN price shot up and, on 27 May, it traded at an all-time high of $0.1841.
What goes up has to come down, though, and after June's news that the Celsius Network (CEL) crypto lending platform had cancelled withdrawals confirmed the bear market, the token sank to an all-time low of $0.003958. That plunge was largely temporary, though, and XCN recovered to trade at a high of $0.09475 the following day. The token rallied to a high of $0.1058 on 10 July.
Since then, the price has largely declined, but the news that Chain was to become the New England Patriots NFL team's Web 3.0 partner helping it recover to $0.07856 on 24 September. While the price then dropped, the crypto underwent a brief boost in the middle of October and, on 20 October 2022, it was trading at around $0.07.
A few more weeks of volatility followed, and as of 6 December 2022, the price is trading at $0.03928.
At that time, there were 21.47 billion XCN in circulation out of a total supply of just over 53.47 billion. This gave the crypto a market cap of around $843m, making it the 51st largest crypto by that metric.
Chain price predictions
It is important to point out here that price forecasts, especially for something as potentially volatile as cryptocurrency, very often end up being wrong. Long-term crypto price predictions are often made using an algorithm, which means that they can change at a moment's notice. That understood, here are some of the chain price predictions that were being made as of 6 December 2022.
The chain price prediction for 2023 from CoinCodex saw the token stand at a potential $ 0.038368 on 5 January 2023. The site's technical analysis was bearish, with 10 indicators sending bullish signals against 17 sending bearish ones.
CoinsKid had an XCN price prediction which argued that the token could close 2022 at $0.0437 before potentially reaching $0.0615 in December 2023 and reaching $0.0910 12 months after that. The site then made a chain price prediction for 2025 that saw the token potentially start the year at $0.0998 and maybe closing the year at $0.1128. By December 2026, XCN could trade at $0.22, according to CoinKid's forecast.
DigitalCoinPrice made a chain crypto price prediction which suggested the token could reach $0.0909 in 2023 and $0.18 in 2025. The site then said that XCN could be worth $0.20 in 2027 before potentially closing the decade at a potential $0.40. It made a chain price prediction for 2030 that said the token could be worth $0.55 before possibly hitting $0.76 in 2031.
Finally, WalletInvestor had an XCN price prediction that, as usual for the site, was rather more bearish than the others, saying that it expected the token to have a tough year ahead, potentially dropping to just $0.00185 next year.
If you are considering investing in cryptocurrency tokens, we recommend that you always do your own research. Look at the latest market trends, news, technical and fundamental analysis, and expert opinion before making any investment decision. Keep in mind that past performance is no guarantee of future returns. Never trade with money that you cannot afford to lose.
FAQs
Is chain a good investment?

It is difficult to tell. While the token has perhaps avoided the worst of the market crashes of 2022, the token is still down from where it was earlier in 2022. A lot will depend on what happens to the overall crypto market.

Remember, you should always carry out your own thorough research before making an investment. Even high market cap cryptocurrencies have proved vulnerable to the current bear markets. Investors should be prepared to make losses and never purchase more than they can afford to lose.
Will chain go up or down?

It is hard to say. While sites like DigitalCoinPrice are optimistic about the token's future, the likes of WalletInvestor are more downbeat. Remember that price predictions very often end up being wrong and prices can go down as well as up.

In volatile cryptocurrency markets, it is important to do your own research on a coin or token to determine if it is a good fit for your investment portfolio. Whether XCN is a suitable investment for you depends on your risk tolerance and how much you intend to invest, among other factors. Keep in mind that past performance is no guarantee of future returns. Do not risk more money than you can afford.
Should I invest in chain?

Before investing in chain, you should research not only XCN, but other cryptos, too, ahead of your final decision.

Ultimately, though, this is a question that you will have to answer for yourself. Before you do so, however, you will need to conduct your own research and never put at stake a potentially harmful sum, because prices will go down as well as up.
Related reading