Carlson Wagonlit seeks speedy approval for bankruptcy plan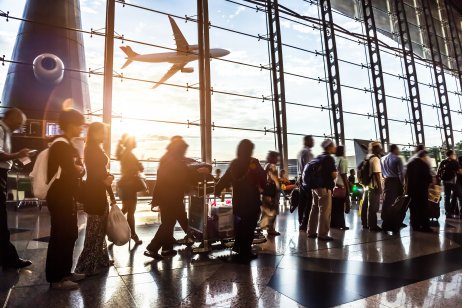 Affiliates of CWT (formerly Carlson Wagonlit Travel) filed a so-called pre-packaged bankruptcy Thursday in Houston, Texas and are seeking quick confirmation of their plan. At a bankruptcy hearing today, Alexandra Schwarzman, an arttorney with Kirkland & Ellis, said the company needs to emerge from bankruptcy by Friday due to its liquidity situation.
A prepackaged plan is a corporate reorganisation that has been pre-negotiated with lenders and is implemented via a Chapter 11 filing. CWT's plan was filed by Carlson Travel, an indirect subsidiary, and 37 affiliated debtors.
The plan has the support of 100% of its bank group and holders of over 90% of its outstanding secured debt.
Time is of the essence
The Minnetonka, Minnesota-based company is outlining its plan this morning in the US Bankruptcy Court for the Southern District of Texas to confirm its plan, a court document said. It will ask the judge to sign off on the plan as early as today, attorneys at the hearing said.
"Swift confirmation of the plan, with emergence from chapter 11 shortly thereafter, is necessary to preserve the value of the debtors' business," said chief executive Michelle McKinney Frymire in a declaration supporting Carlson's bankruptcy.
McKinney Frymire explained that Carlson has fielded a growing volume of "demands" over the past few weeks for "increased financial security/cash collateral and tightened trade terms" since announcing plans to file for bankruptcy.
Carlson also faces "significant cash outflows" at the end of the month for payroll and needs access to new financing "to hounor all such financial security and payment requests, maintain uninterrupted operations, and continue delivering high quality services to their clients and customers."
The plan
Under the recapitalisation, bondholders will invest $350m of new capital by directly purchasing 45.5% of the new company. Existing equity will be cancelled.
The plan will also eliminate approximately half of the company's $1.6bn of debt and provides for all business partners and other providers of goods and services to be paid in full.
"This remarkable level of support and investment, achieved in the midst of a sustained global downturn in the travel industry caused by the Covid-19 pandemic, will position the debtors for long-term success," McKinney Frymire said.
Covid-19 impact
Like many travel-related businesses, CWT was heavily impacted by the coronavirus pandemic. The company ended 2019 with its highest traffic, transactions, revenue, and EBITDA in history. As the global pandemic spread, revenue dropped 57% between February and March 2020 and 66% year-over-year.
Management implemented cash preservative measures, saving $500m, and refinanced debt to extend maturities. Schwarzman explained in court that the plans were all geared toward a 2021 recovery in the travel industry, which did not ake place.
A spike in global Covid-19 cases in early 2021 caused travel volumes to fall to levels similar to those at the beginning of the pandemic, leading to forbearance agreements when CWT was unable to make debt payments and, ultimately, the recapitalisation plan.
Carlson can trace its roots back to 1872 when Belgian businessman Georges Nagelmackers started a service by adding sleeping cars to trains in Europe and chose "Wagons-Lits" as the company name, meaning "sleeping cars". He went on to create the Orient Express.
Read more: Avianca sets flight plan from bankrutpcy to 2023 profit