Cardano co-founder Charles Hoskinson: 'Crypto is never going to zero – we are a religion at this point'
Subscribe to Weekly Highlights
The major market events for the week ahead right in your inbox.
Subscribe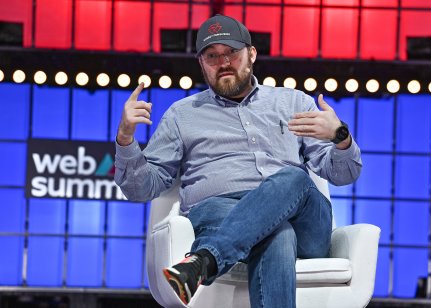 Content
Charles Hoskinson, the co-founder of the blockchain engineering company Input Output Global and cardano (ADA), said that "crypto is never going to zero, we are a religion at this point".
Hoskinson made these remarks at the Financial Times Crypto and Digital Assets Summit: Winter Edition on Monday 28 November.
Hoskinson added that "crypto is the only solution where everyone is truly, truly equal".
He said regarding the financial system "in the past 100 years it has never changed".
As of 13:18 GMT on 30 November, ADA was trading at $0.314, and was up by 1.19% compared to the previous day, according to CoinMarketCap.
ADA to USD
'Cardano will follow on after me'
Hoskinson also said that even though he is the co-founder of ADA, he is certain that "cardano will follow on after me".
He gave examples such as Walt Disney and Steve Jobs, asking if, when both these men passed away, did the company they represented cease to exist? With the obvious answer being "no", withboth Disney and Apple are still active
When questioned about ADA being down by 90% compared to September 2021, Hoskinson replied: "We are still talking about it." He added that he has been through six crypto bear markets.
What is your sentiment on ADA/USD?
Vote to see Traders sentiment!
'Other nations will copy El Salvador'
Following El Salvador making history by becoming the first country to accept bitcoin (BTC) as legal tender from 7 September 2021, Hoskinson predicted that numerous other countries will follow suite.
Hoskinson released a video via Twitter titled "Congratulations Bitcoin" and said that 7 September was his father's birthday and a "very important day for the industry as a whole".
He made the prediction that "in the coming years, many more nation states will use crypto as part of their monetary policy, either as reserves in their central banks or using cryptocurrency rails for central bank settlements, or potentially just simply taking a cryptocurrency as El Salvador has done and make it the national currency."
Related reading