Above the money and coins, the arrow points to the top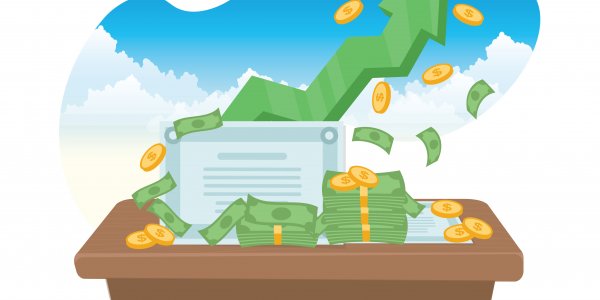 To define capital gains means understanding the value of our assets from the time of purchase.
Assets sold after being held for one year or less that have gained significant value. Short-term gains are typically taxed as ordinary income based on an individual's tax filing status and adjusted gross income. Note that regulations in different countries vary.
Gains realised on assets that have been held for more than one year and are usually taxed at a lower rate than regular income. Note that regulations in different countries vary.
Capital gain explained: Realised vs Unrealised
Investors make strategic investments for short-term and long-term capital gains. Both must be claimed on annual tax returns.
Realised capital gains occur when an asset is sold, which triggers a taxable event. Unrealised gains reflect an increase or decrease in an investment's value but are not considered a capital gain that should be treated as a taxable event. They are sometimes referred to as paper gains and losses.
In contrast to capital gain, сapital loss reflects a decrease in value compared to its purchase price.
Capital gain examples
To better define capital gains, let's look at a simple example.
Let's say that Mr. X bought 100 shares of ABC company on 5 January 2020 at $5 a share. He decided to sell the shares at $10 on 5 January 2022. To make things easier, there were no fees attached to the sale.
The calculation of capital gain is ($10 x 100) – ($5 x 100), giving a total of $500 earned by Mr. X in capital gains.

Latest video