Capital.com Q&A: Analyst Vinod Jain on current market trends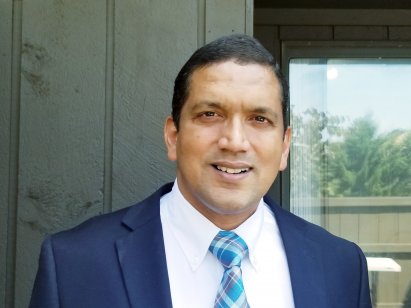 The "new normal" of an economy living with Delta-variant Covid-19, rising inflation pressure and the pace of digital adoption: those are three key drivers of equity markets right now, according to Vinod Jain.
Jain is a senior analyst with the capital markets team at the advisory and research firm Aite-Novarica Group in New Jersey. He agreed to sit down with Capital.com to discuss his views on trends and companies to watch.
Capital.com: Despite rising cases of the COVID-19 Delta variant and related supply-chain problems around the world, major US indices like the S&P, Nasdaq, and Dow continued to hit a series of intraday and closing records last month. Why?
Vinod Jain: Adaptation to the 'new normal' is driving the market. Even hotel industry stocks are up, signaling an adoption to travel.
There is a fall in jobless claims, extra cash available, a surge in retail trading and maturity in technology and digitalization. There is also a significant increase in liquidity, international debt issuance, and increase in participation by retail investors. The expectation is that technology will continue to evolve, and consumption will increase.
Capital.com: What areas should investors pay attention to right now?
Vinod Jain: Technology and pharma stocks are the key drivers, followed by stocks in the auto sector like Tesla, or Apple in the phone industry.
Stocks with a high link to the inflation rate would be impacted as the inflation number rises. Auto stocks may hold for some more time unless additional issues impact chip manufacturing negatively.
Capital.com: What shares are driving each index and why?
Vinod Jain: Shares for Moderna have become a key player due to COVID-19 and the current economic situation. Shares for Tesla have also provided a big uptick due to the company's iconic state in EV manufacturing.
In addition, shares for Facebook, Microsoft, Google, and Amazon are powering the indices due to rapid adoption of digitalization and better Internet and cell phone connectivity.
Meanwhile, shares of JPMorgan Chase and PayPal are contributing to the mixed data as advancement in the payment sector picks up. IT, Healthcare, and Financials remain key drivers.
Capital.com: What broader trends are affecting gains and losses of the major indices?
Vinod Jain: The major trends are adoption of digitization, GDP growth of more than 5% for two consecutive quarters, an increase in government spending, and the availability of vaccination for adults and kids.
On the other side, an increase in Delta variant cases observed in schools can really impact the economy and market.
Additionally, the amount saved by withdrawing the troops in Afghanistan, the absence of clear regulations on crypto assets, the record number of members buying property to move out of larger cities, and availability of home finance at low rates helped guide wins and losses.
Capital.com: How much impact do federal economic reports have on markets?
Vinod Jain: The federal economic reports provide the macro guiding indicators. Other than international markets, most of the market fluctuations can be linked to economic indicators, not major corporate level stocks.
Also, federal economic reports impact market fluctuations all the way down to the sector level.
Capital.com: What do you anticipate will drive the market most, looking ahead?
Vinod Jain: Traditionally, September is the worst month for stocks, but due to rapid changes in economic conditions the last two years, the pre-pandemic data must be significantly changed to predict September.
The months of September and October are usually busy with the upcoming holidays, and there is a consensus the holiday season will lift the economy more.
Capital.com: What companies are in trouble? Where should investors pull back and what stocks should they avoid?
Vinod Jain: Traditionally, consumer and industrial stocks have performed well in September, but due to the pandemic, the month's falling stocks could be specific to the country and based solely on COVID-19 data.
Vinod Jain has more than 20 years of experience in capital markets including positions with EZOPS, PwC, Headstrong (Genpact) and Wipro Technologies.