Canadian pot firm Sundial (SNDL) grows stock price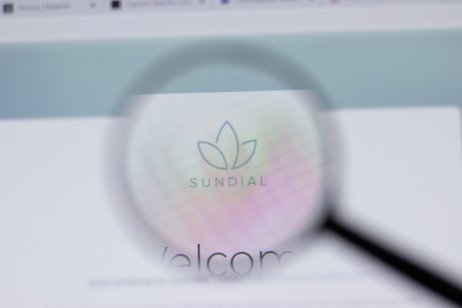 Canadian pot producer Sundial's penny stock price skyrocketed Friday after the company posted a profit in the third quarter, following a year-earlier loss.
Calgary, Alberta-based Sundial's share price closed up 27.82% at $0.92 on the Nasdaq Capital market, a day after the company reported net income of C$11.31m (US$9.01m) in its quarterly earnings report. Sundial did not provide a breakdown on earnings per share. The company incurred a loss of C$71.40m (US$56.91m) in the third quarter of 2020.
Sundial currently produces and markets cannabis products for the Canadian adult-use market.
Company strong despite challenges
"Our third quarter results reflect the initial impact of the business transformation led by Sundial's team over the last 10 months," said Zach George, Sundial's CEO, in a news release accompanying the earnings report. "We remain focussed on sustainable profitability and continued improvement in all aspects of our operations.
"Despite the ongoing challenges facing industry participants, our financial condition has never been stronger. Sundial is uniquely positioned relative to its peers as we seek to delight consumers and become a trusted industry partner."
Sundial acquired Alcanna, Canada's largest private liquor retailer subsequent to the end of the third quarter on 7 October, for C$346m (US$275.78m) in stock. In Canada, recreational cannabis is marketed through many private and government-owned liquor stores as well as other retail outlets.
That deal followed on the acquisition of recreational-cannabis retailer and franchisor Inner Spirit, which operates Spiritleaf stores, for C$131m (US$104.41m) in cash and shares in July.
C$10.5m in adjusted EBITDA
Adjusted earnings before interest, taxation, debt, and amortisation of C$10.5m (US$8.37) contrasted with a third-quarter 2020 EBITDA loss of $4.4m (US$3.51m).
"Our balance-sheet strength enables our team to avoid short-term pressures while working to improve the quality of our decision-making," said George. "We expect that the achievement of our objectives will result in an aggregate base business that generates free cash flow in 2022."
Net cannabis segment revenue, which includes cultivation, production, and retail sales, jumped 12% year-over-year to about C$14.40m (US$11.48m) and 57% quarter-over-quarter.
Supply deals with nine provinces
The company said in a management discussion and analysis that it has established supply agreements with nine of the 10 Canadian provinces and has a distribution network that covers 98% of the national recreational-cannabis industry.
Also on Thursday, Sundial announced it will repurchase up C$100m (US$79.71m) of its stock at the prevailing market price at the time of the acquisition.

Read more: Elon Musk tweet fires up Rivian-Tesla comparison