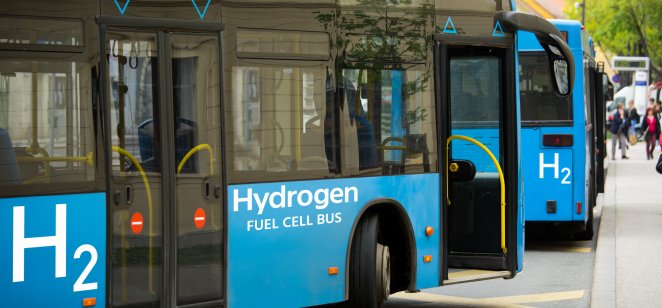 In an effort to attract more hydrocarbon projects and investments, the Canadian province of British Columbia (BC) set up a new office on Thursday to streamline decisions on projects and proposals.
Currently, the westernmost province has 40 hydrogen projects under construction or in the planning stage, totalling approximately CDN$4.8bn ($3.8bn) in investments, according to the provincial government.
Premier John Horgan described the government-funded BC Hydrogen Office as a "one-stop" centre for hydrogen investors seeking business opportunities in a province where 87% of electricity comes from hydroelectric power plants, according to Energy BC's website.
Streamlining plan not detailed
"Our government recognizes the importance hydrogen projects will have for our climate and British Columbia's economy," said Horgan in a statement. "That's why we are taking steps to streamline the process to get these projects up and running as quickly as possible."
Horgan's statement did not detail how they plan to streamline the process. Calls from Capital.com to province government offices seeking answers went unanswered on Friday.
British Columbia is leading the globe in developing a hydrocarbon economy, said Bruce Ralston, minister of Energy, Mines and Low Carbon Innovation. "We're already seeing innovative BC companies engaged in businesses that show how hydrogen is helping us meet our CleanBC goals and that create new, high-paying, clean-tech jobs throughout the province."
Last year, BC released a comprehensive hydrogen road map for future use and development, known as CleanBC.
The plan calls for immediate action and outlines 63 steps the government and industry can take: immediately (until 2025), medium-term (2025-2030) and long-term (beyond 2030). Short-term strategies include creating regional hydrogen centres, boasting production of renewable hydrogen and using medium- and heavy-duty fuel cell vehicles.
Economics
Ravi Kahlon, BC minister of Jobs, Economic Recovery and Innovation, said the new office is a cornerstone of the province's economic plan, aimed at expanding the economy while shrinking carbon emissions.
"In short, hydrogen development is the answer," said Kahlon.
A 2019 study, commissioned by the British Columbia government, found that, in less than 30 years, hydrogen could contribute CDN$2.5bn to the province's annual gross domestic production and thousands of jobs.
Reports from the region state the government forecast the worldwide hydrogen market will more than double to $30bn by 2050. Currently, the hydrogen market is at $1.3bn. British Columbia officials said the region is ideally located to capture a "significant portion" of hydrogen power to capitalise on the export markets.
Canada's energy track record
Canada has embraced renewable energy technologies over the past decade. Currently, renewables provide more than 17% of Canada's total primary energy supply while accounting for 67% of total electricity production.
Canadian renewable energy comes mostly from hydroelectricity, wind power, and solar power, with Canada being the second largest producer of hydroelectric globally while also being the eighth largest producer of wind power, according to various sources.
The country has been the incubator for a number of renewable companies, including IOGEN Corporation (INGN) in Ottawa and Pond Technology (POND), both trading on the Toronto Stock Exchange.
Further reading: