Can Sainsbury win the supermarket price war against inflation?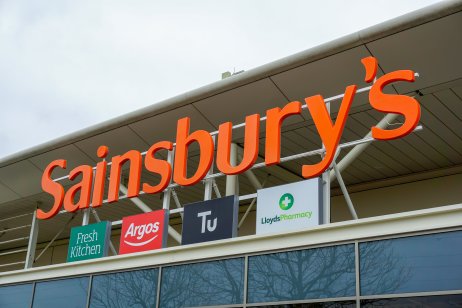 The pledge from Sainsbury (SBRY) boss Simon Roberts to keep prices low as the cost- of-living crisis deepens, may be welcome in some quarters but shareholders will be alarmed that it will squeeze margins and escalate a supermarket price war.
The supermarket giant's chief executive said in an update to the stock market: "We really understand how hard it is for millions of households right now and that's why we are investing £500m and doing everything we can to keep our prices low, especially on the products customers buy most often.
"We're working hard to reduce costs right across the business so that we can keep investing in these areas that customers care most about," Roberts said.
He stressed the improvements Sainsbury had made on value, quality, innovation and service had enabled the company to take a larger slice of the grocery market in volume terms.
Like-for-like sales at the UK supermarket chain fell 4% in the first quarter but the group continues to expect full year profit to come in at between £630m and £690m.
Supermarket price wars
Matt Britzman equity analyst at Hargreaves Lansdown said the £500m pledged to keep prices down over the next couple of years could help in offering the best value around compared to competitor stores.
He suggested cost cuts could pay for some of this but there was a limit as to how much fat could be trimmed.
He also pointed out that while profit guidance remaining intact was a positive, the fact that it's been raised and lowered already this year needed to be remembered.
'If costs keep rising, margins will feel the effect and it wouldn't be a surprise to see profit guidance come under pressure again at some point this year,' said Britzman.
As things stand, the market has responded positively to Sainsbury's latest update, the share price closed up 1.1% at 211p on Tuesday and continued to climb today – around the 216p level in early morning trading. But compare this to the 340p level in August 2021 – pre-Ukraine crisis and commodity price hikes.
What is your sentiment on SBRY?
Vote to see Traders sentiment!
Sainsbury's share price chart
Challenges ahead for Sainsbury's
Russ Mould, Investment Director at AJ Bell said the early bounce in Sainsbury's shares in the last few days probably reflected relief that first quarter sales figures were not too bad however he pointed out how much Sainsbury's has on its plate right now.
"At the same time as the grocery giant announced ongoing price cuts, as it seeks to keep customers happy and defend market share, it also sought to defuse a potential row over pay at Thursday's Annual General Meeting.
He added: "The FTSE 100 firm is stressing it already pays the Living Wage to all employees, although some shareholders will press for this to be extended to third-party contractors as well".
Rising wages may make cost cutting (to help pay for price cutting) more difficult.
Mould also highlighted changes at the top. Kevin O'Byrne will retire as chief financial officer in March 2023, after what will be just over six years in the job, in the tenth change of CFO to be announced at a FTSE 100 firm this year.
O'Byrne's successor will be Bláthnaid Bergin, who will become the FTSE 100's twenty-first female CFO.
Simply Wall St rates Sainsbury's as undervalued – with fair value being around 410p level.
The consensus analyst rating on Market beat for Sainsbury's shares is 'Hold' – based on nine analyst ratings of two 'Buy'; four 'Hold' and three 'Sell'.