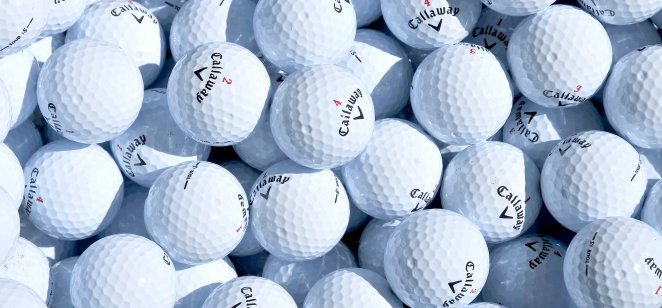 Callaway Golf traded higher immediately after the opening bell Tuesday, following an optimistic outlook issued by the company before the market open.
Callaway shares surged to $29.02 out of the gate, up from Friday's $27.84 closing price.
Around 8 am EDT, Callaway filed an 8-K with the US Securities and Exchange Commission, increasing its internal revenue estimates to a $3.06bn to $3.09bn range for the full year 2021, versus previous guidance in a $3.02 to $3.05bn range.
Additionally, Callaway increased its EBITDA estimates to a $370m to $390m range, up from previous estimates in a $345m to $360m range.
Higher revenue expected in Q3
For 3Q 2021, the Carlsbad, California-based company expects quarterly revenues in an $850m to $860m range, up from the previous $775 to $790m range. Quarterly EBITDA expectations were increased to a $1.05m to $1.10m range from the previous $51 to $58m range.
"While our visibility into the remainder of the year remains murky, our revised guidance reflects the best information we have about the short-term disruption to our supply chain and the continued momentum of our businesses," Callaway president and CEO Chip Brewer said in an accompanying release.
"Looking ahead to 2022 and beyond, we are excited about the strong growth embedded within our unique platform of businesses and are committed to unlocking additional long-term value for our shareholders," Brewer said.
Merger with Topgolf
Brewer noted the impact of the recent merger with golfing technology and entertainment company, Dallas-based Topgolf International, which closed in March.
Due to the timing of the Topgolf acquisition on 8 March, Callaway's reported full-year financial results will only include 10 months of Topgolf results in 2021 and do not include January and February results which were in the aggregate $142.9m in revenue, Brewer added.
Golf on the rise
Throughout the past year, golf has seen a marked rise in interest from consumers, as it offers an outdoor athletic activity at a time when gyms and other athletic venues were closed due to Covid-19.
During its recent earnings investor conference call, Dick's Sporting Goods CEO Lauren Hobart noted the increased interest in golf is driving revenue growth, as well as the retailer's decision to expand golf-related products in its brick and mortar stores.