Cal-Maine Foods (CALM) sinks 7% on EPS miss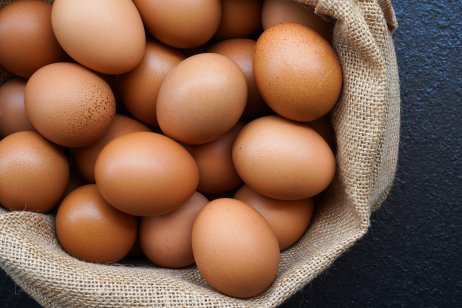 The stock of Cal-Maine Foods, the largest producer of eggs in the US, lost more than 7% of its value during after-hours trading on Tuesday after the company reported missing Wall Street's earnings expectations in its fiscal second quarter earnings.
Over the last six months, the stock is up more than 4.8% and it is up just under 3% for all of 2021.
Earnings details
According to the company's earnings report, Cal-Maine reported revenue of $390.9m (£290.97m), a 12.5% increase from last year.
However, the company reported earnings per share (EPS) of $0.02 on net income of just $1.2m compared to the net income of $12.25m it reported at this time last year.
For comparison, four analysts surveyed by Yahoo Finance expected the company to report revenue of $387m and EPS of $0.28.
Dolph Baker, Cal-Maine's chief executive, said the steady increase in shell egg prices, which increased to $1.73 per dozen during the quarter, was a key component of the company's success.
"We are pleased that our operating results helped drive a return to modest profitability in the second quarter despite the impacts of higher costs for feed ingredients, processing, packaging, transportation and labour," Baker said in a statement.
Farm costs
On top of Cal-Maine's declining income, the company also reported higher-than-usual farm costs that are weighing on its performance.
Farm costs per dozen increased by 21.6% on an annualised basis, primarily because of increasing feed costs.
"In spite of current and expected inflationary headwinds, we remain focussed on what we can control by managing our costs and running efficient operations," Baker said. "We are extremely proud of our teams across our operations who have demonstrated resilience throughout the challenges of the Covid-19 global pandemic and have continued to meet the needs of our customers."
Outlook
Looking ahead to the next quarter, four analysts surveyed by Yahoo Finance expect Cal-Maine to report revenue greater than $400m and EPS and $0.39.
Read more: Lawsuit claims Walmart misled shoppers over eggs