BuzzFeed (BZFD) shares fall 20% below offer price in debut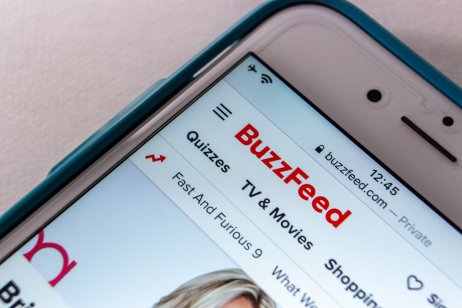 BuzzFeed shares traded below their $10 offer price in their debut on the Nasdaq Monday in a bad sign for other digital media companies seeking to go public.
The company was dealt a blow on Friday when it disclosed that 94% of the investors who backed BuzzFeed's merger with special purpose acquisition company 890 5th Avenue Partners decided to redeem their shares at $10 per share rather than stay invested in the combined entity.
The merger was ultimately approved, but Buzzfeed only raised $166m in proceeds, instead of the $437.5m it expected. Shares in the blank-cheque company fell on Friday and that carried over into the new combined company's debut on Monday.
BuzzFeed share price
The digital media company endured a turbulent day of trading, opening at $10.95 per share and climbing as high as $14.77 per share. At the price, BuzzFeed peaked at 47% above its offer price.
However, shares quickly fell from there to as low as $8.00 per share – 20% below its offer price.
By mid-day shares settled at just under $9.00 per share, which is nearly 40% below its highs for the day.
Media SPAC deals
A number of prominent media companies were waiting in the wings to go public through a SPAC deal, but BuzzFeed's performance may sour those efforts on top of a general waning confidence for these kinds of blank-cheque deals.
Prominent media companies including Bustle, Forbes, Group Nine, Vice and Vox are reportedly considering deals or already in discussions to go public.
Vice planned to follow BuzzFeed into the market but in September its merger with SPAC 7GC & Co. fell apart. In August, Forbes announced plans to go public through a merger with SPAC Magnum Opus.
Group Nine – which runs media publications Thrillist, NowThis, The Dodo, Seeker and PopSugar – formed its own SPAC in January but has yet to close a deal.
Others such as news site Axios and Penske Media – owners of Billboard, The Hollywood Reporter and Variety – have publicly come out against SPAC mergers in the media space. Penske Media told reporters it has been approached by several SPACs but is not interested in the current environment.
Read more: Buzzfeed (BZFD) gets rug pulled by SPAC IPO share redemption