Business news: Euro slips, Amazon (AMZN) bans Visa (V) in UK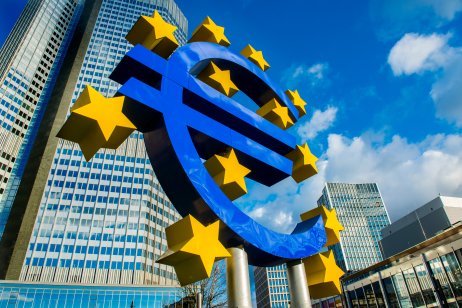 Key points
Christmas has certainly come early for retailers as new data from the

Office of National Statistics

showed that UK retail sales climbed by 0.8% in October. This was helped by a pre-Christmas shopping surge, with toys, sports equipment and clothing stores among the main gainers.

Credit crutch: Online retailer Amazon has banned Visa card payments in the UK due to high fees, it was announced today. As a result of the ban, Visa's shares slipped by over 5%.

The euro slipped on Friday, after Christine Lagarde, president of the European Central Bank, said "we must not rush into a premature tightening," cementing her dovish policy stance.

Borrowing decline: UK public sector borrowing fell in October. The

Office for National Statistics said

October's public sector net borrowing rate was £200m less than a year ago.
So you're telling me @AmazonUK have BANNED the use of Visa Credit Cards in the #UK ???? because of their 'high Visa fees' (Approx: 0.30-1.70%), instead of simply adding this fee to the cost of products like every other business has to do? This is such a weird move. #Amazon #Visa pic.twitter.com/UT3LJJfRIu

— Hayley (@hayley_nash) 17 November 2021
Business and economic news
Halma (HLMA) – the UK-based and FTSE 100-listed producer of life-saving hazard-protection equipment –

acquired

Infinite Leap for

$30m

(approximately £22m).

Art and crypto:

Two paintings from contemporary artist Banksy sold for over $12 million in the first Sotheby's sale denominated in ether.

Housing boom: Higher pandemic lending margins and a surge in the UK housing market have helped Nationwide double its pre-tax profits to £853m for the last six months.
A pair of Banksy artworks were sold at auction last night for 3,093 #Ethereum, almost $15m. The paintings were purchased through Sotheby's, which accepted the world's second-largest #cryptocurrency for the first time. $ETH

— cryptonow (@cryptocoinsnow) 19 November 2021
Stocks:

Dow fell by 0.40% and S&P was down 0.12% at 12pm GMT. Nasdaq index futures hit a record level today, as investors looked to sectors of economic stability after a delay in voting on US President Joe Biden's $1.75 trillion spending bill.

Oil:

Oil prices fell sharply toward $78 a barrel on Friday, driven by a fresh surge in Covid-19 cases in Europe.

Gold:

Gold prices were flat on Friday as traders continued to be concerned over inflationary pressures.

Forex:

In mid-morning trade,

the euro fell 0.4% at $1.1327 against the

US dollar

. It also dropped 0.1% to £0.8412 versus the

British pound

and lost 0.2% to JPY129.60 against the

Japanese yen

.

Crypto:

Bitcoin was down 3.56% and ethereum had dropped by 0.21% in afternoon trading.
What to watch today
It was announced on Friday that Chinese developer Evergrande Group will be removed from Hong Kong

'

s Hang Seng China Enterprises Index.

US Transportation Department doled out nearly $1 billion in infrastructure grants as Biden prepares to dramatically boost funding on the nation

'

s roads, bridges, rail, transit and other projects.
Read more: Precious metals forecast: Interest rate hikes and the market