British Airways scraps its entire Boeing 747 fleet
Subscribe to Weekly Highlights
The major market events for the week ahead right in your inbox.
Subscribe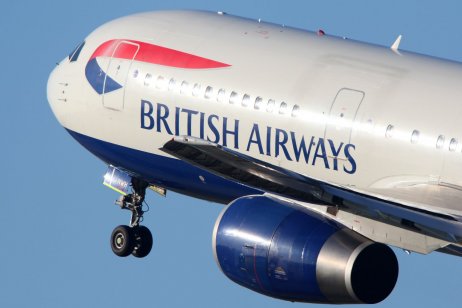 British Airways has announced that it will retire all of its iconic Boeing 747 jumbo jets with immediate effect, as the Covid-19 crisis continues to weigh heavily on the travel industry.
The first Boeing 747 took to the air in 1969 and it is thought to have transported around 3.5 billion passengers in the past five decades. The aircraft accounts for 10 per cent of BA's total fleet, having been first used by the company's predecessor BOAC in 1971.
Plans to retire the fleet in 2024 were brought forward, with the pandemic severely reducing the demand for long-haul flights.
BA stated: "It is with great sadness that we can confirm we are proposing to retire our entire 747 feet with immediate effect. It is unlikely our magnificent 'queen of the skies' will ever operate commercial services for British Airways again due to the downturn in travel caused by the Covid-19 global pandemic."
With Virgin Atlantic having already announced the retirement of its 747 fleet, British Airways' recent decision marks the end of an era for the double-decker jumbo jet.
As well as the pressure placed on carriers by the global health crisis, more long-term environmental concerns have hastened the end of the 747.
BA announced that it would operate flights on more fuel-efficient, modern planes, which it hopes will help it meet its target of net-zero carbon emissions by 2050.
By mid-afternoon Friday trading, BA's parent company IAG traded down 1.87 per cent at 219.90 pence, having fallen more than 64 per cent since the start of the year.