BP signs 10-year deal of pipeline gas with Shenzhen Gas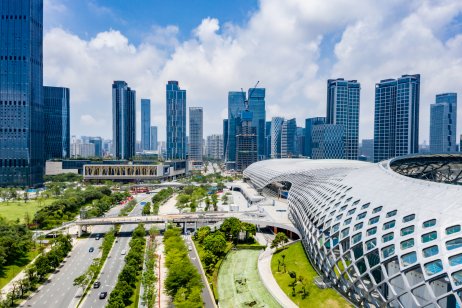 BP has signed a 10-year gas sales and purchase agreement with Shenzhen Sino-Benny LPG Co, a wholly-owned subsidiary of Shenzhen Gas Group Co to support China's growing energy needs, the company said in a statement.
Under the agreement, BP will provide Sino-Benny with up to 300,000 tonnes a year of pipeline gas in Shenzen starting 2023. The deal is the first long-term agreement with price indexed to international liquefied natural gas (LNG) in China's domestic gas market.
The pipeline gas in Shenzen is part of Guangdong-Hong Kong-Macao Greater Bay Area. The gas will be supplied through the LNG receiving terminal of Guangdong Dapeng LNG Company Limited (GDLNG) which BP has a 30% stake in. GDLNG is China's first pilot LNG import and regasification terminal.
Robust demand
In its 2020 Energy Outlook, BP estimated the global demand for gas grows relatively robustly over the next 15 years or so, driven primarily by China, India, and other developing Asia countries as they switch from coal towards lower carbon fuels. China has pledged to achieve carbon neutrality by 2060.
Consulting firm Wood Mackenzie expects China's gas demand to grow at 5.5% a year on average between 2020 and 2030. Growth will decelerate after 2030, but by 2050 China's gas demand could reach around 660 billion cubic metres.
Wood Mackenzie expects China to import more gas to bridge the gap between demand and domestic output.
Read more: China's ENN signs 13-year LNG deal with Cheniere Energy
The difference between stocks and CFDs
The main difference between CFD trading and stock trading is that you don't own the underlying stock when you trade on an individual stock CFD.
With CFDs, you never actually buy or sell the underlying asset that you've chosen to trade. You can still benefit if the market moves in your favour or make a loss if it moves against you. However, with traditional stock trading you enter a contract to exchange the legal ownership of the individual shares for money, and you own this equity.
CFDs are leveraged products, which means that you only need to deposit a percentage of the full value of the CFD trade to open a position. But with traditional stock trading, you buy the shares for the full amount. In the UK, there is no stamp duty on CFD trading, but there is when you buy stocks.
CFDs attract overnight costs to hold the trades, (unless you use 1-1 leverage) which makes them more suited to short-term trading opportunities. Stocks are more normally bought and held for longer. You might also pay a stockbroker commission or fees when buying and selling stocks.