BlockFi bankruptcy: Crypto lender goes under with '$257m on hand'; but up to $10bn in liabilities
Subscribe to Weekly Highlights
The major market events for the week ahead right in your inbox.
Subscribe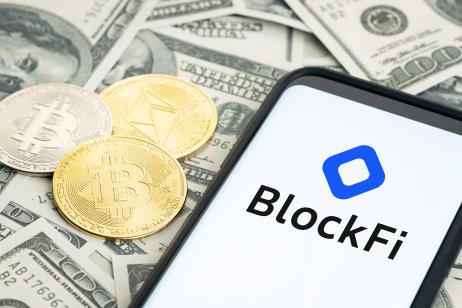 Content
BlockFi, the US-based cryptocurrency lender, filed for Chapter 11 Bankruptcy on Monday 28 November. This is the latest bankruptcy after the downfall of the FTX cryptocurrency exchange, who experienced a liquidity crunch earlier this month.
The filing to the New Jersey court showed that the lender owed $10bn and had over 100,000 creditors, according to Reuters.
FTX was the second largest with BlockFi taking out a $275m loan, which was extended earlier this year. A total of $729m is owed to Ankura Trust, BlockFi's largest creditor.
In a statement, Mark Renzi, managing director of BlockFi's financial advisor Berkeley Research Group, said: "With the collapse of FTX, the BlockFi management team and board of directors immediately took action to protect clients and the Company."
BlockFi's ties with FTX
This move from BlockFi has been anticipated for over a week. The crypto lender was reportedly planning its bankruptcy on 16 November, just days after FTX's demise, according to Bloomberg.
The fallout from FTX's own bankruptcy backfired on BlockFi as the two crypto organisations had various deals together. While FTX US provided BlockFi with credit, the crypto lender gave loans to FTX founder Sam Bankman-Fried's trading firm Alameda Research.
The "transparent" next steps
Now, BlockFi only has $256.9m in cash on hand, according to the press statement. This is being dedicated towards providing liquidity for its restructuring process.
Along with its Chapter 11 bankruptcy, the crypto lender is filing "a series of customary motions to allow the Company to continue to operate its business". These will include requests to pay employees and continue staff benefits.
Meanwhile, Decrypt has reported that BlockFi is set to lay off a significant portion of its employees. The BlockFi press statement said it had initiated plans to reduce expenses, such as "labour costs".
Renzi said: "From inception, BlockFi has worked to positively shape the cryptocurrency industry and advance the sector. BlockFi looks forward to a transparent process that achieves the best outcome for all clients and other stakeholders."
Related reading