Blizzard president J. Allen Brack resigns abruptly
Subscribe to Weekly Highlights
The major market events for the week ahead right in your inbox.
Subscribe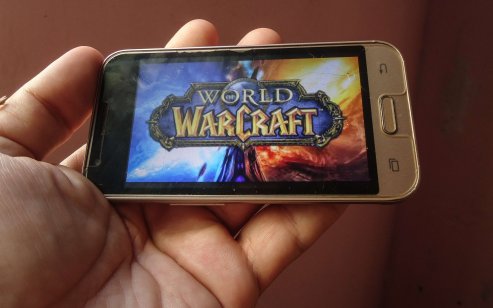 Content
Blizzard president J. Allen Brack abruptly resigned Tuesday, 3 August, as the gaming company faced allegations of discrimination and sexual harassment.
Brack's departure came hours before parent company Activision Blizzard (AB) announced its latest quarterly earnings, and less than a week after both firms were named in a lawsuit filed by the California Department of Fair Employment and Housing.
More than 2,000 AB employees staged a one-day walkout on 28 July in protest of the organisation's perceived inadequate response to the lawsuit.
AB's share price closed down 3.54%, or $2.93, at $79.83 on Nasdaq on Tuesday.
New co-leaders announced
Blizzard executive vice-president Jen Oneal, and Blizzard executive vice-president and general manager Mike Ybarra will serve as co-leaders of Blizzard. Daniel Alegre, AB's president and CEO, announced the move in a letter to employees released publicly, stating only that Brack "is leaving the company to pursue new opportunities."
"(Oneal) and (Ybarra) will share responsibility for development and operational accountability for the company," said Alegre in the letter. "Both are leaders of great character and integrity and are deeply committed to ensuring our workplace is the most inspired, welcoming environment for creative excellence and to upholding our highest game development standards.
"With their many years of industry experience and deep commitment to integrity and inclusivity, I am certain (Oneal) and (Ybarra) will lead Blizzard with care, compassion and a dedication to excellence."
Brack's departure came after his letter to employees in response to the lawsuit was heavily criticised. The company has hired Washington, DC-based law firm WilmerHale to conduct a review of its policies and procedures to ensure that it has, and maintains, "best practices to promote a respectful and inclusive workplace." New Orleans-based law firm Kahn Wick & Foti has also launched an investigation to determine whether whether AB's officers and directors breached their fiduciary duties to shareholders or violated federal laws.
Lawsuit details
The July 20 lawsuit alleges that AB has a "frat boy culture," in reference to university fraternities, and is a "breeding ground for harassment and discrimination against women." The suit also claims that women make up only 20% of AB's workforce, while females comprise half of the gamers in the US.
While declining to address the specifics of the letter, which was obtained by Bloomberg and posted on Twitter, Brack said it was "completely unacceptable" for anyone in the company to face discrimination or harassment. He praised people for coming forward with allegations and said claims can be made "without fear of retaliation."
Brack also noted that while he was growing up feminist icon Gloria Steinem was revered in his family's household. He also contended that the lawsuit made him feel "angry, sad and a host of other emotions."
Brack is not a defendant in the lawsuit, but the legal action claims he only gave alleged harasser Alex Afrasiabi, Blizzard's former senior creative director of the World of Warcraft game, a "slap on the wrist."
AB CEO Bobby Kotick has also come under fire from employees and inclusion and diversity advocates for his response to the lawsuit.
Labour lawyer predicts far-reaching implications
In an interview later Monday with capital.com, Walter Foster, a labour and employment lawyer with Boston-based law firm Eckert Seamans Cherin & Mellott, said he was not surprised by Brack's resignation.
The promotion of Oneal to Blizzard's highest C-suite position is an attempt to ameliorate a toxic situation that has gone "pretty far south." Foster predicts Brack's resignation will prompt the gaming industry to strive to reduce sexism and harassment on a wide-scale basis.

Foster said the California department's lawsuit stands out from other discrimination and sexual harassment-related lawsuits filed against gaming companies in terms of its extensiveness.

"I really see this as a bellwether type case of litigation," said Foster, adding that it could also affect hiring practices in other industries.

He predicts that, with the high percentage of women and girls involved in gaming, investors will divest their AB holdings due to concerns about how the lawsuit and the company's hiring practices could have a negative impact on profitability.

Foster said the spotlight is now clearly on AB CEO Kotick to see how he will respond to a very bad first step to the litigation.

"The opportunity to have fixed this may already have sailed with this particular CEO," said Foster.
Conference call
During a conference call to discuss the quarterly earnings on Tuesday, AB said net income rose 51.03% to $876m in the second quarter of 2021 from $580m a year earlier. Meanwhile, revenue jumped 19.17% to $2.30bn from $1.93bn in the second quarter of 2020.
In a news release on the second-quarter earnings, Kotick said AB is "intensely" focussed on its employees and doing everything to ensure that it has a welcoming, supportive and safe environment in which all team members can thrive.
AB executives repeatedly stressed that they are taking action to address stakeholder concerns and media criticism, have appointed women to leadership and workforce positions, and are striving to provide a fair and equitable workplace.
Total monthly active users, a key metric watched by investors, declined 4.67% year-on-year to 408 million from 428 million.