Bitcoin surges to new record high above $66,000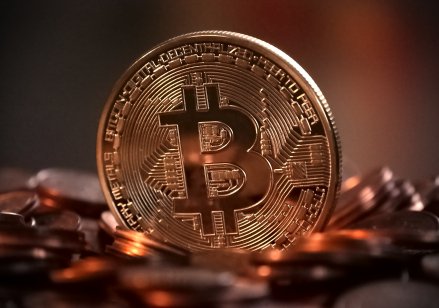 Bitcoin hit a new record high on Wednesday, passing through the $65,000 mark in early New York trade.
Indeed, the price didn't stop there as US investors, hungry for gains from the cryptocurrency's new forward momentum, pushed the price through $66,000 – eclipsing the former record of $64,843 struck back in April.
ETF effect
For much of day, bitcoin had seen resistance at around the $64,000 level, with investors fearful that they might be left on the wrong side of the trade if a bout of profit taking saw momentum swing to the downside.
But shortly after stock markets opened in New York, the new record was struck on the second day of trading in the Proshares bitcoin exchange traded fund on the New York Stock Exchange.
Nigel Green, CEO of investment advisory firm deVere Group said interest in trading bitcoin had increased since the US Securities and Exchange Commission (SEC) announced its approval of bitcoin exchange traded funds (ETFs) after several years of denials.
"It's been seen as a major test to see if mainstream investors are ready to include cryptocurrencies in their portfolios alongside other assets such as stocks and bonds – and it appears, judging by the reaction, that they are." he said.
He added: "The growing interest in and demand for crypto will help maintain the upward trajectory of Bitcoin and other digital currencies in the near term."
What is your sentiment on BTC/USD?
Vote to see Traders sentiment!
Market action
The Proshares fund saw huge trading volumes on its first day, jumping 4.8% to end Tuesday's session at $41.94. In early trade on Wednesday it was up a further 3% at $43.19.
Starting out with just $20m in seed capital at the start of Tuesday's session, the fund's assets under management swelled to $570m by the close.
Bitcoin traded at about $66,880 at noon in New York on Wednesday (5 p.m. London time).
Read more: Bitcoin prediction: will BTC buy you a BMW 8 this Christmas?