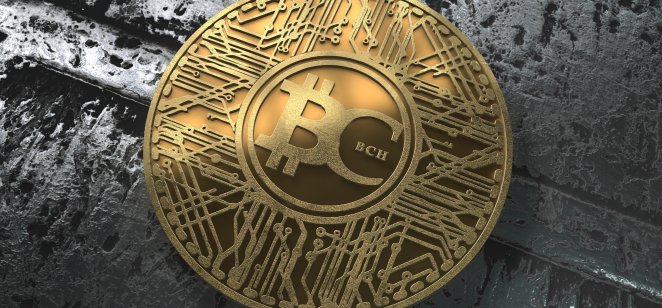 There are multiple cryptocurrencies in existence now, and many of them have emerged to address some of the tech problems inherent in Bitcoin. This is the reason why Bitcoin Cash was born. On 1 August 2018, the cryptocurrency celebrated its first birthday.
In this article we will cover the origin, main features, valuation and ways to invest in the cryptocurrency to celebrate its anniversary.
The history
Bitcoin Cash shares its origins with the history of the very first cryptocurrency – Bitcoin.
Bitcoin appeared in January 2009. For a while, the blockchain operated fast and boasted low fees. In 2016, however, as the cryptocurrency started to enjoy close public attention, and its major weak spot – scalability – revealed itself.
In essence, the scaling issues were about the transaction block size, which upon the release of Bitcoin was restricted to 1 MB. This places considerable limits on the number of transactions and delays processing.
Multiple ideas have been offered on how to scale Bitcoin. The 'block size debate' culminated in a hard fork into Bitcoin Cash on 1 August 2017.
Bitcoin Cash initiated at block 478558 with an block size increased from 1 to 8 MB, hoping that the blockchain will be able to cope with the bigger volume of transactions.
Characteristics of Bitcoin Cash
Similar to other cryptocurrencies, Bitcoin Cash is decentralised, meaning it's not controlled by any financial institution or authority. This a payment medium that eliminates the middleman, which makes the speed of transactions faster and minimises fees.
Bitcoin Cash suggests total anonymity when sending and receiving payments. Regardless of the fact that each transaction is registered on a publicly shares blockchain, users don't have to disclose their sensitive personal data, including name, address, etc.
Key information
Ticker symbol: BCH

Supply limit: 21 million tokens

Consensus: Proof-of-Work

Transactions per second: 96–227 tx/s
Originally, the block size was 8MB. In May 2018, Bitcoin Cash upgraded to 32 MB with the aim to process more transactions per block and minimise transaction fees. With the current 96 to 227 transactions per second, the system can compete with such financial titans as VISA and PayPal, managing 2,000 and 193 transactions per second respectively.
The current valuation of Bitcoin Cash
The price of the cryptocurrency soared on 20 December 2017, when it hit the record high of $4,355. At the time of its 1-year anniversary, Bitcoin Cash was valued at around $700-800.
Regardless of this significant price slump, it still remains one of the most popular cryptocurrencies. It is ranked number 4 after Bitcoin, Ethereum and Ripple in terms of the market capitalisation – around $12.05 billion.
How to buy Bitcoin Cash
You can trade Bitcoin Cash on many exchanges including: Bittrex, Kraken, Bitstamp, Coinbase, Poloniex.
But before you buy Bitcoin Cash, you have to think about a secure place to keep and access your holdings. There are several types of wallets that can be used to store digital currency – software, online, hardware, and even paper. Here are some of the private and public keys keepers that support Bitcoin Cash: Ledger, Coinbase, Bitcoin.com, Bitcoin Cash Wallet, Trezor and many more.
Bitcoin Cash CFDs
Capital.com allows to trade derivatives based on cryptocurrencies, including Bitcoin Cash.
When you buy BCH on an exchange, you immediately turn into a crypto owner. With CFDs you don't actually buy the cryptocurrency, but you speculate on the price of the underlying asset. You predict that the BCH price goes up, and if it does, you make a profit.
A big plus of CFDs is that you can monetise the price decrease of Bitcoin Cash as well. This is called 'short selling'. Naturally, if your prediction for the price direction turn out wrong, then you incur losses.
Another benefit of trading BCH via CFDs is margin. To be able to open a position, you don't have to possess the entire contract value. You deposit only a small part, which is then leveraged, and can potentially maximise profits, but losses too.
Capital.com offers three BCH-based CFDs – BCH/USD, BCH/EUR and BCH/BTC. Follow live quotes at our website.