Binance Singapore withdraws licence application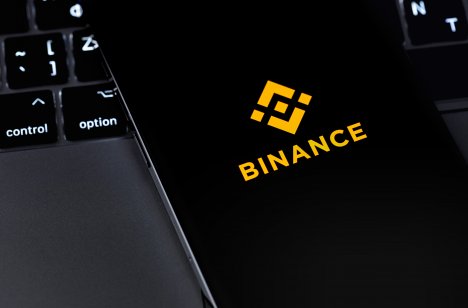 Binance Asia Services, the Singapore-based unit of the world's largest cryptocurrency trading platform Binance, will withdraw its application for a licence in the city-state and wind down its operations there by 13 February.
"The decision has not been made lightly, and we apologize in advance for any inconvenience this may cause," Binance Asia said in a notice to users on Monday.
"I am grateful to the Monetary Authority of Singapore (MAS) for its ongoing assistance to Binance Asia Services and we look forward to future opportunities to work together," Richard Teng, CEO of Binance's Singapore entity added in an email statement.
No new user registrations
According to the notice, Binance.sg will stop accepting new user registrations with immediate effect. Binance.sg will suspend accounts that have registered but have not cleared know your customer screening.
Further, users will not be able to deposit crypto or fiat on Binance.sg from Monday, though they may continue to buy and sell their existing assets until 12 January, while making plans to withdraw their holdings.
In the next phase of winding down that will begin from 13 January, buying and selling of crypto from existing assets will be discontinued and users will only be able to withdraw or move their crypto assets to third-party platforms or crypto wallets or in Singapore dollar.
Crypto trading to stop by January
All accounts will be closed by 13 February. Those who are unable to close their positions and withdraw crypto assets by 13 February will face a suspension of the Binance.sg account.
The crypto assets of such accounts will be held in an escrow account and fiat assets will be transferred to the person's StraitsX Personal Account.
To recover funds from suspended accounts, holders will need to contact the customer service of Binance.sg, though an additional maintenance fee of 5% per month of the remaining crypto asset balance and a one-time administrative fee of 20% on the remaining crypto asset balance to be transferred will be levied.
All accounts suspended after February
"We recommend that you take action as soon as possible before the deadline for account closure (13 February 2022). Please note that BAS will not be held responsible for any losses that result from your failure to withdraw your assets and close your account by 13 February 2022," Binance added in a statement.
The exchange was one of the 170 firms that had applied to MAS for a permit to provide cryptocurrency services earlier this year. Binance.com's operations in Singapore were also restricted in September after MAS asked it to stop providing payment services.
Read more: Binance restricts Singapore services after central bank censure