Binance resumes DOGE crypto withdrawals after outage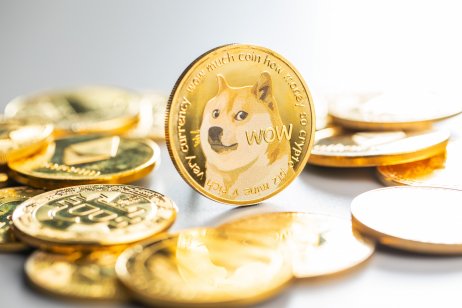 Binance, the world's largest cryptocurrency exchange, has resumed Dogecoin withdrawals after resolving technical issues.
In a blog post, Binance said withdrawals are open again after a two-week halt that was caused by a database issue after a network upgrade.
"What began as a fairly straightforward upgrade, turned into an issue where Binance users were unable to withdraw DOGE for the last 17 days," Binance said in the post.
Unlikely and unfortunate
"It was an unlikely and unfortunate coincidence for Binance, the DOGE network, and DOGE hodlers. If we at Dogecoin Core maintainers and Binance had tried to plan this, we simply would not have been able to – not quite the shady circumstances that some had suggested," Binance said in Monday's statement.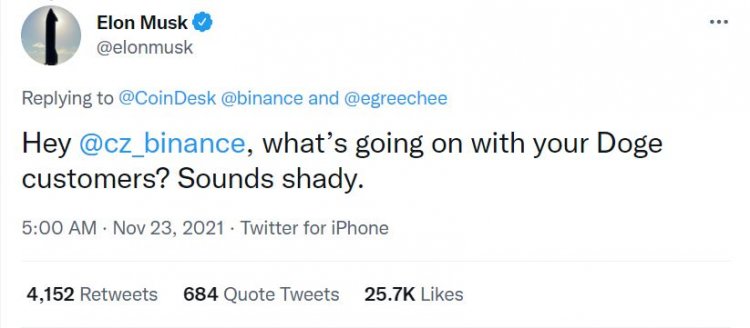 Elon Musk tweets about Binance's DOGE outage – Photo: Twitter
This was a reference to a cheeky Tweet from Elon Musk about the DOGE outage at Binance.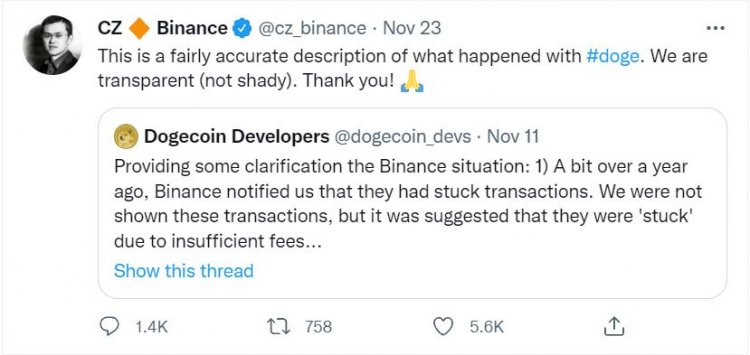 Binance founder's Twitter reply to Musk – Photo: Twitter
Binance founder Changpeng Zhao replied and went into detail about what went wrong.
What is your sentiment on DOGE/USD?
Vote to see Traders sentiment!
Cause of fault
"No single entity was at fault, neither Binance nor DOGE Network had prior knowledge of this rare issue," Binance said in Monday's blog post.
Withdrawal requests were quietly accepted over the weekend to ensure no further issues, Binance added.
On Monday, Dogecoin traded 8% higher at $0.2136 on volume of 8,669,861,620 DOGE traded in the past 24 hours worth $1.85bn (£1.39bn), according to data from Coinmarketcap.com.
Read more: ETC coin price prediction: will it thrive after hard fork?