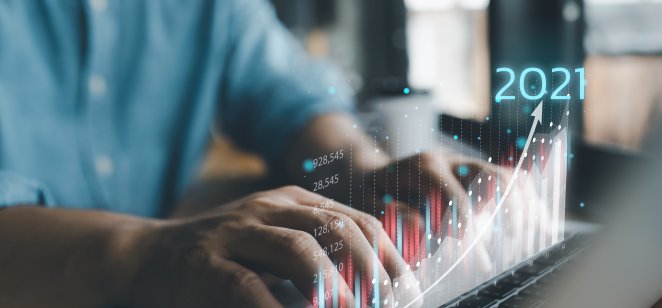 The one-year anniversary of the Covid-19 stock market crash created what may seem like a once-in-a-lifetime buying opportunity for penny stocks. Some of the hot penny stocks that were discovered during and after the 2020 stock market crash generated returns of 1,000 per cent and more for many lucky investors.
Some of the best penny shares even blew past 1,000 per cent, such as Plug Power Inc (up 1,500 per cent) and Novavax, Inc. (up 3,000 per cent). It goes without saying that investors are looking for the cheapest stocks with potential for similar returns in 2021. But finding a hidden gem is always a difficult task as investing in cheap penny stocks is typically riskier than large valued peers.
Investors with room in their portfolio for riskier investments should take a look at the most promising penny stocks 2021 across various sectors. As is always the case, the best way to invest in penny stocks is to do so responsibly and as part of a balanced portfolio.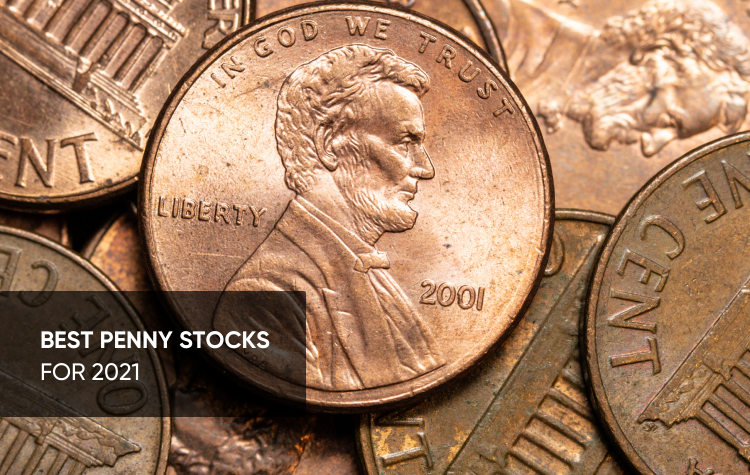 Best penny stocks for 2021: Sundial Growers
Cannabis company Sundial Growers Inc should rank at or near the top of every list of top stocks under $2 dollars. Shares were trading below 20 cents in late 2020 and were part of the Reddit-driven retail surge and peaked just shy of $4 per share.
But now that the stock has returned back to a more reasonable level of around $1.50, investors are taking a closer look at its growth potential.
Most notably, management raised C$700 million at the end of February, which gives it more than enough cash to invest in growth organically or through attractive acquisitions. One such move was announced on March 15 when Sundial inked a joint venture with SAF Group to seek out cannabis-related debt and stock investments worldwide.
The cannabis sector as a whole is an attractive space and penny stock investors will naturally be seeking out cheap shares to gain exposure to the group. This is especially likely amid expectations for a friendly and helpful hand from Washington.
Research from New Frontier Data expects cannabis sales in the US to hit $41.5 billion by 2025. By contrast, sales in Canada are expected to hit just $6.4 billion in 2026.
Ideanomics: buy the recent selloff
Ideanomics describes itself as a global company that focuses on the convergence of financial services and industries experiencing technological disruption. The company has heavy exposure to electric vehicles as well as blockchain and artificial intelligence technologies. The convergence of all three categories makes it one of the best penny stocks to buy in 2021, especially after losing more than 30 per cent from mid-February through mid-March.
The company is very active in building out a portfolio that can grow over many years. The most recent deal was the company acquiring a 20 per cent stake in Italy-based Energica Motor, a maker of 100 per cent battery-powered motorbikes.
Some of the other deals in recent history include a $35 million investment in a Chinese ride-hailing company Meihao Chuxing and a deal to acquire Wireless Advanced Vehicle Electrification, a Utah-based maker of wireless charging stations for electric vehicles.
Power up with Energous despite its one-year 300 per cent gain
Energous Corp is a maker of long-range RF-based charging technology called WattUp. The stock has been on a wild wide over the past few years as it traded near $20 at the start of 2018. Shares dipped below $1 per share in early 2022 and are now up more than 300 per cent over the past year.
The stock's wild wide is due to a disconnect between investor expectations for advancements in the future of charging technology and the company's updates. In fact, the company is no stranger to media outlets with encouraging rumours that makes it one of the top 5 penny stocks to invest in 2021.
For example, a February 2021 rumour cited regulatory disclosures that suggested Energous is working with Apple. Specifically, an overlooked SEC filing noted that Energrous' WattUp's technology will undergo a compliance testing initiative with Apple.
While nothing has been confirmed officially, investors are likely assuming now that the odds of success are greater than they have been in recent years.


The penny stock to follow: Corbus Pharmaceuticals
Corbus Pharmaceuticals Holdings saw its stock collapse more than 75 per cent in one day alone in September 2020 after reporting an adverse clinical data readout. The stock has not come close to recovering to prior levels, which makes it one of the penny stocks to watch.
The stock did gain some momentum when it reported fourth quarter results on March 15, 2021. The clinical-stage drug development company that targets the endocannabinoid system offered several encouraging updates that signal a legitimate path to growth. These include:
The phase 3 study of lenabasum in dermatomyositis is on schedule to report topline data in the second quarter.

In-house programmes in metabolic diseases, fibrotic disorders, and cancer with clinical studies are projected for 2022.

Management is engaging with potential partners to expand its pipeline through acquiring assets.

The company has $127 million in cash on hand which is enough to last through 2024.
Genius Brands: follow the hype
Genius Brands International won't make a list of top penny stocks to invest in 2021 given its recent volatility but it is certainly worth following because it has moved thousands of percentage points on hype alone and short-term traders should be on the lookout for signs of a similar surge.
Back in mid-2020, the stock gained 2,000 per cent in one month alone after the maker of children and kids content announced the launch of a platform that is described as "Netflix for kids". The company also detailed how it plans to monetise existing brands like Rainbow Rangers through selling toys at Walmart.
But after the stock peaked near $12 in 2020, shares have since returned back to normalised levels at around $2 per share. The initial surge higher is partly due to lots of hype surrounding a new streaming platform during the peak of lockdowns during the Covid-19 pandemic.
Today the company continues to announce compelling new content that proves the company isn't all hype. On March 16, it announced that a new animated comedy series for kids called "Shaq's Garage" would be led by "Toy Story" writer Joel Cohen.