Best currency pairs to trade for beginners
Subscribe to Weekly Highlights
The major market events for the week ahead right in your inbox.
Subscribe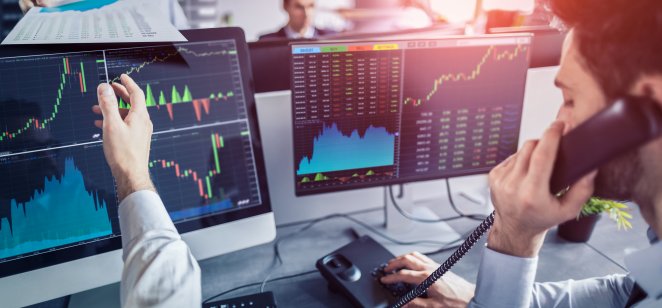 Content
Imagine a world in which temperatures were measured not to an absolute standard but in relation to other measures. Further, imagine that one measure can rise only if another falls, thus Celsius goes up and Fahrenheit comes down, or the other way round.
That's pretty mind bending, but not so different from the way the foreign exchange markets operate. Ideally, all currencies would be gauged against an objective, impartial measure rather than against each other.
Alas, there is no such yardstick and economic history suggests that the closest equivalent, the Victorian gold standard, was not all it was cracked up to be. Instead, currencies are priced in other currencies, a fact that leads to something beginners in the foreign exchange markets must always bear in mind.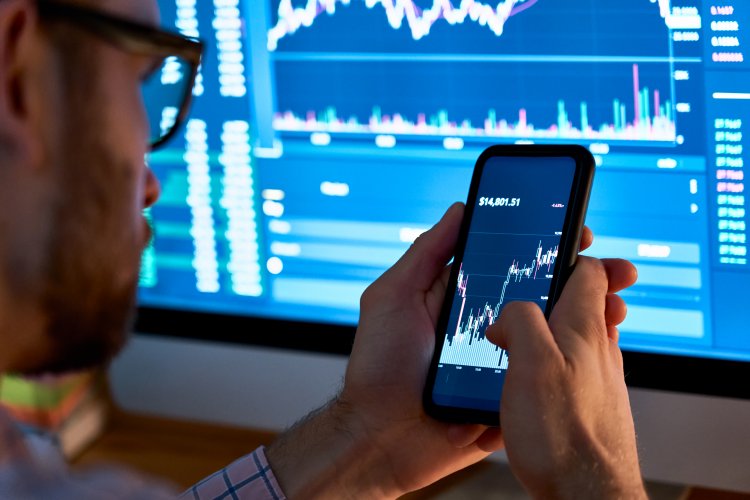 Three stages of learning
It is that currency trading is a zero-sum game. Every winner must be matched by a loser. At the end of each trading session, some players will be better off and some worse off, but the currency market as a whole will be just as it was at the start of trading – neither richer nor poorer.
Zero-sum games are brutal, with all the players determined to be on the winning side.
Because currencies are priced in other currencies, they are traded in pairs. In other words, traders take a view on whether Currency A will rise or fall against Currency B. In this it is quite unlike stock or commodity trading, where there is no need to back your opinion that a certain share will rise by tying it to a belief that another share will decline, or to bet that oil will appreciate as natural gas falls.
So what are the best beginner forex pairs to trade? This is best approached in stages, with the best pairs changing as the beginner makes progress. After all, a learner driver needs to master basic skills in quiet side roads before being unleashed on busy highways.
We suggest three stages, from relatively safe pairs through to currency pairs representing countries whose economic and commercial drivers are distinct through to a third stage in which very different currencies will be paired. This third stage effectively marks the end of the trader's "beginner" status and the start of their career as an experienced currency trader.
Trade war danger recedes
Choosing the best forex pairs for beginners, in the first stage we would suggest the euro against the dollar. This is the biggest currency trade in the world, with colossal volumes every single day, both speculative and to finance trade between two vast economic blocs.
From the beginner's point of view, euro/dollar is a comparatively low-risk pair with which to start. The market is deep, liquid and stable, both the US and the eurozone encompass democratic institutions and the rule of law and both jurisdictions comprise advanced economies with a broadly similar mixture of industries.
True, the US has a larger presence in tech (as has been pointed out, we are still waiting for the European Amazon or Facebook) and in natural resources, while the eurozone is prominent in precision engineering, food and drink, fashion and pharmaceuticals. But none of these differences is such as to make likely a violent dislocation of the exchange rate, and, with the replacement of Donald Trump with Joe Biden as president, the danger of trade wars between the US and EU would seem to have receded.
That doesn't mean that dollar/euro trading is hazard-free. One potential elephant trap for the novice trader comes in the form of interest-rate divergence, with either America's central bank, the Federal Reserve, or the European Central Bank raising or cutting borrowing costs in such a way as to disturb the balance between these two currencies.
Much the same is true of the other part of the monetary policy equation, so-called quantitative easing (QE). This money-creation exercise would, all things being equal, reduce the value of the currency concerned on foreign exchanges, on the principle that the more of something that is available, the less valuable it becomes.
Thus a sudden burst of QE on either side of the Atlantic could send the dollar/euro rate in unpredictable directions, temporarily at least.
| | |
| --- | --- |
| Long position overnight fee | -0.0028% |
| Short position overnight fee | 0.0008% |
| Overnight fee time | 22:00 (UTC) |
| Spread | 0.00006 |
| | |
| --- | --- |
| Long position overnight fee | -0.0017% |
| Short position overnight fee | 0.0002% |
| Overnight fee time | 22:00 (UTC) |
| Spread | 0.00006 |
| | |
| --- | --- |
| Long position overnight fee | 0.0000% |
| Short position overnight fee | -0.0001% |
| Overnight fee time | 22:00 (UTC) |
| Spread | 0.031 |
| | |
| --- | --- |
| Long position overnight fee | 0.0015% |
| Short position overnight fee | -0.0042% |
| Overnight fee time | 22:00 (UTC) |
| Spread | 0.012 |
All that said, this is a near-ideal pair for a beginner to trade, allowing them to develop a feel for the market and for its rhythms at what ought to be minimal risk of serious losses. Think of it as the forex equivalent of getting used to sea travel by taking a trip on a big, solid cruise liner.
Scope for flare-ups
In that spirit, our next stage ought to be characterised as a rather more adventurous journey on a yacht, still a substantial vessel but one prone to changes in the wind and the tides. Here, we are looking at a still-huge currency trade, but one in which the fundamentals of the two economies concerned are quite distinct.
This is the pairing of the US dollar and Japanese yen, probably the biggest trade in the world after dollar/euro. On the surface, this may seem a carbon copy of our first trade, but the world's largest and third-largest economies display seriously divergent characteristics.
To begin with, Japan has a very large trade surplus and America a very large deficit, not a coincidence as the US has long been an enthusiastic importer of Japanese goods. Japan remains an energetic exporter, while America, being a rather more self-contained economy, has placed less emphasis on the conquest of foreign markets.
Then there is the major difference in natural resources, in which the US is rich and Japan is not. Japan's dependence on imported fossil fuels increased after the nuclear shutdown following the Fukushima disaster.
Economic structures are also distinct, although Japan has moved a little closer to the US model in recent years. Traditionally, government and industry worked closely together and employees had a job for life.
Neither of these features, with the partial exception of defence industries, applies in America.
Finally, to our third level, which may be compared to neither a liner nor a yacht, but a speedboat. This is the sometimes-fraught relationship between the pound and the euro.
From the point in the mid-2000s when it became clear Britain was most unlikely to join the single currency, there has been a slightly edgy relationship between the two reserve currencies in Europe. This has, of course, intensified since Britain left the European Union on January 31, 2020.
There is plenty of scope in the medium term for routine flare-ups in terms of disputes on one side of the English Channel or the other as to interpreting trade and other agreements, and these will affect the sterling/euro rate. But even if relations between Brussels and London were to be entirely harmonious, there is still the likelihood of volatility given the big differences between the two currencies.
The euro is a multi-national currency serving 19 very different countries, while the pound is used only in the UK, a key distinction.
In all, if you can navigate the twists and turns of the EU-UK relationship, taking on board political news and economic data in both jurisdictions, then your beginner status is over.
These then are the top three currency pairs to trade for beginners: dollar/euro, dollar/yen and euro/sterling.
Read more: BTC rally at risk after sharp sell-off, DOGE looks for more gains