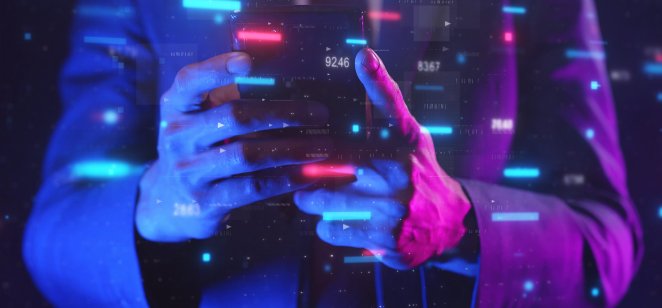 As cryptocurrencies started to gain popularity and attract the eyes of novice investors, some of the world's top crypto traders took to YouTube to share their wisdom with the world.
So, who are the best crypto traders to follow on YouTube?
Top 5 crypto YouTubers 2022
To help you work out who the top YouTube crypto influencers are, we've compiled a list of the top five YouTube channels for crypto trading by subscriber numbers, as of 27 April 2022.
The list covers experienced crypto traders and analysts to experts with backgrounds in science, engineering and programming.
Advice from these YouTube crypto traders should not be used as a substitute to your own research. Always conduct your own due diligence before crypto trading. And never trade money you cannot afford to lose.
Coin Bureau: 2.3m subscribers
With over 2.03 million YouTube subscribers, Coin Bureau is by far the most popular crypto YouTube channel.
Led by Guy, a crypto buff and bitcoin enthusiast, the channel explores all areas of the crypto universe, from analysing the latest news to delving into price predictions and investigations.
Coin Bureau releases new videos daily. It's noted for its "explaining crypto to beginners" video that amassed over 1.6m views in the 10 months since it was released.
Guy has been investing in bitcoin since 2014. He sold his first batch in 2019 ahead of starting up the YouTube channel, which is part of CoinBureau.com, an educational blog on all things crypto.
In addition to being the face of one of the best crypto YouTube channels, Guy is also on Twitter, where he has over 668,200 followers under the handle @coinbureau, and Instagram as @coin.bureau, with over 145,000 followers.
In 2022, Coin Bureau launched a podcast to talk about all things crypto and provide "education and information about cryptocurrency without the hype".
BitBoy Crypto: 1.45m subscribers
Bitboy Crypto is second on our list of top crypto influencers on YouTube, with over 1.45 million followers.
The channel is hosted by Ben Armstrong. Launched in January 2018, it's the space where people "get the latest crypto news, project reviews, and cryptocurrency trading advice".
Armstrong started his channel with the aim of educating audiences so they would not miss out on any investing opportunities, like he did in the early days of bitcoin. The channel is most known for its "top 3 coins to $3million" video where Armstrong talks about top performing non-fungible tokens (NFTs).
In addition to being one of the most popular cryptocurrency YouTubers, Armstrong also has a high following on Twitter under the @Bitboy_Crypto username, with over 833,800 subscribers. Ben also leads the BitBoyCrypto blog and the Bitboy Crypto podcast.
Altcoin Daily: 1.22m subscribers
Third on our best crypto YouTube channels list is Altcoin Daily, with 1.22 million subscribers. Hosted by brothers Aaron and Austin Arnold, the channel explores crypto news, delves into market analysis, education and opinion.
The brothers have been investing in bitcoin since its early days. They point out that their channel is to be used solely for educational purposes and does not offer financial advice.
Altcoin Daily debuted four years ago with a video called 'How I would $1000 if I was new to cryptocurrency today!'
On 12 October 2021, the brothers took to Twitter to announce that their channel received a gold play button from YouTube for surpassing one million subscribers.
Their most popular video, which hit 708,000 views, was a 2021 collaboration with BitBoy Crypto about investing in Cardano (ADA). Their other top performing videos include "top 6 altcoins set to explode in 2021" and a collaboration with Tyler Winklevoss, an American investor and founder of the Gemini cryptocurrency exchange platform.
The Arnold brothers are also the top followed crypto vloggers on Twitter, with their follower count standing at 1.1 million.
Sheldon Evans: 740,000 subscribers
Moving close to the one million subscribers count is cryptocurrency expert Sheldon Evans, whose YouTube channel of the same name has amassed over 740,00 subscribers.
Analysing all things crypto, tech and finance, Sheldon is also a big Web3 and NFT enthusiast . His channel explores a number of topics, including personal finance, crypto news and cryptocurrency guides for beginners.
The Sheldon Evans YouTube channel was launched four years ago as a personal development and lifestyle vlog before its creator dove into the crypto world in 2020 and started to invest in bitcoin (BTC) and ether (ETH).
His top video, which received over 841,000 views, is an analysis and forecast of the Polkadot (DOT) altcoin, published in January 2021. It's followed by a deep dive into 10X altcoins and a Cardano (ADA) token forecast.
Evans is also a huge NFT supporter and launched his own project known as 'Your Mum's House (YMH)' in late January 2022. His first NFT collection is known as NOSTALGIA and can be purchased through OpenSea, one of the biggest NFT marketplaces.
In addition to being a crypto vlogger Sheldon can also be found on Twitter under the @SheldonEvans username, with over 316,300 followers.
Benjamin Cowen: 728,000 subscribers
Last, but certainly not least, on our top cryptocurrency YouTube channels list is Benjamin Cowen, coming in strong with over 728,000 subscribers.
Cowen approaches cryptocurrencies from a "practical perspective", providing analysis into bitcoin and other cryptocurrencies. Cowen uses his scientific, engineering and programming background to inform his analysis.
The first video on his YouTube channel, which premiered in September 2019, saw the host analysing long-term shifts in the ether price. Since then, Cowen has uploaded over 1,500 videos discussing the crypto universe.
His most popular video, surpassing 766,000 views, is an analysis into the Cardano (ADA) cryptocurrency. This is followed by a collaboration with MicroStrategy founder and American entrepreneur Michael Saylor at 722,000 views and a lengthy analysis into bitcoin at 433,000 views.
Cowen posts videos on a daily basis. He has a PhD in Engineering and a background in Computational Mathematics and Programming. He is founder of IntotheCryptoverse, a website providing investors with crypto analysis and a portion of exclusive premium content.
Cowen is another top YouTube crypto influencer, who dipped his toes into the NFT universe by creating a number of NFT projects unanimously known as Into the Cryptoverse.
You can follow Benjamin Cowen on Twitter, along with 627,300 other followers, at @intothecryptoverse.
It's important to note that these cryptocurrency Youtubers are not financial advisors, and their analysis shouldn't be used as a substitute to your own research.
Cryptocurrency markets are extremely volatile. Your decision to trade should depend on your expertise in the market, your risk tolerance and the spread of your trading portfolio. Always conduct your own due diligence, and never trade money you cannot afford to lose.
FAQs
Who is the most popular crypto trader on YouTube?

As of 27 April 2022, the most popular crypto trader to follow on YouTube is Guy of the Coin Bureau channel (2.3 million subscribers). Guy is closely followed by Ben Armstrong of the BitBoy Crypto channel (1.45 million subscribers) and the Arnold brothers at Altcoin Daily (1.22 million subscribers).
What are the best crypto YouTube channels for beginners?

Some of the most followed cryptocurrency YouTubers to look out for are Coin Bureau's Guy with over 2.3 million subscribers, BitBoy crypto with over 1.45 million subscribers, Altcoin Daily with over 1.22 million subscribers, Sheldon Evans with 740,000 subscribers and Benjamin Cowen with 728,000 subscribers.