What is Berkshire Hathaway?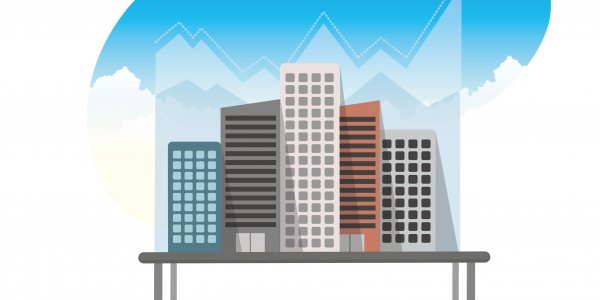 Berkshire Hathaway is an American holding company founded by Warren Buffett, who remains the largest single shareholder of the company. Buffett, referred to as the 'Oracle of Omaha' is one of the most prolific investors in history and is known as the pioneer of the "buy and hold" investment strategy due to his tremendous success as a value investor.
Berkshire Hathaway as a company can trace its roots to the early textile industry in the United States. The company was founded in 1888 and after an initial period of growth became financially unstable following World War I. Buffett, a believer and financial backer of the business, began to steadily increase his ownership of the company through stock purchases until he ultimately refused a marginally low-ball buyout offer and in retribution bought a controlling stake to take over operations of the company.
What does Berkshire Hathaway do?
During its early years, and to this day, Berkshire Hathaway has maintained its investment strategy of investing or owning businesses in core industries such as railroads, insurance and utilities. Buffett has perfected the ability to identify stocks, or companies, which are undervalued and harnessed the strategy of investing long term.
Originally narrowly focused on asset-rich industries, Berkshire Hathaway has slowly evolved to invest in high potential, early-life technology stocks and IPOs. One key element to the success of Berkshire Hathaway has been diversification and capability to identify the long-term potential success of its investments.
This strategy fits well with the new emerging economy when it overlaps with existing industries, such as green energy or plant-based food, but less so with entirely new investments, such as cryptocurrencies or NFTs. Buffett is famously quoted referring to cryptos as stating: "I don't have any Bitcoin. I don't own any cryptocurrency and I never will."
This is a reflection of Buffett's refusal to speculate on any investment, crypto or otherwise, even as his company has opened up to technology investing. As of 2021, Berkshire Hathaway has approximately 45% exposure to what would be considered emerging or technology stocks, a sharp divergence from holdings in the early 2000s.
What companies does Berkshire Hathaway own?
Berkshire Hathaway maintains significant, and in many cases controlling, interests in numerous publicly traded companies. It also wholly owns a number of companies and the corresponding subsidiaries. Some of the most recognisable brands that are 100% owned by Berkshire Hathaway are:
GEICO

Duracell

Fruit of the Loom

Pampered Chef

BNSF Railway

Benjamin Moore & Co.

Dairy Queen
While some of the younger generation may be critical of Buffett's reluctance to embrace new investment opportunities such as cryptocurrency, his legacy of value investing continues to evolve and his ability to adapt to changes in the economy is evident by his substantial position in Apple. Warren Buffett in his latest shareholder letter described Berkshire's stake in Apple as a "family jewel". His methodical approach to identifying undervalued companies with upside potential, regardless of new or old, will be studied by investors for decades to come.
Related Terms
Latest video