BELLUS Health (BLU) stock jumps 76% after Phase 2 trial results
BELLUS Health stock traded as high as 76% higher Monday, after the biopharmaceutical announced positive results of the Phase 2 test for its refractory chronic cough (RCC) medication and said it expects to begin Phase 3 trials next year.Phase-2B SOOTH trial
Laval, Quebec, Canada-based BELLUS Health said the topline results for its BLU-5937 medication reduced 24-hour cough frequency by 34% on a placebo-adjusted basis among Phase 2b SOOTHE trial subjects within one month of beginning treatment. Additionally, subjects reported low rates of taste-related adverse effects from taking BLU-5937, the company reported.
BELLUS Health stock jumped over 76% after the pre-market open announcement before moving slightly lower to $8.45 per share, up 51.2%. Over 100 million BELLUS Health shares traded hands as of 15:00 ET (UTC-5), according to data maintained by Nasdaq. Belus Health trades over the Nasdaq exchange under the ticker "BLU".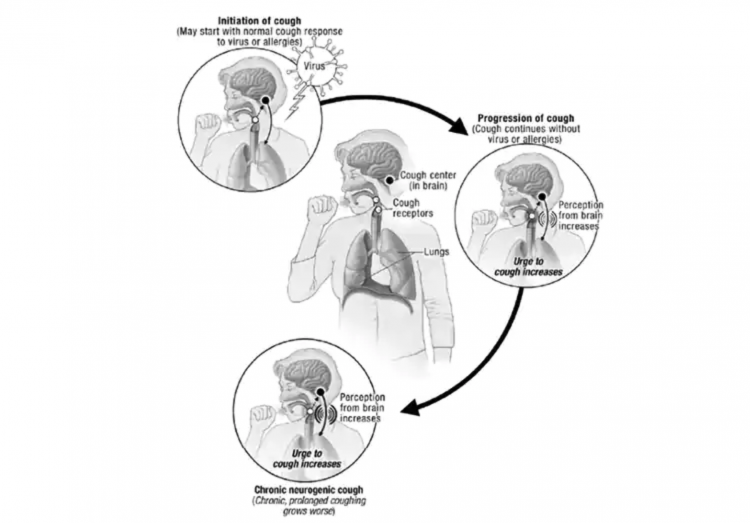 Illustration of cough – Photo: BELLUS Health
The next stage
The Phase-2b SOOTHE among 249 subjects each with a baseline cough frequency greater than 25 per hour, experienced a greater than 34% cough reduction by day 28 of the trial. Adverse taste-related side effects were reported in 4.80% to 6.50% of subjects, depending on the dosage.
"We are extremely pleased with the compelling topline results from the Phase 2b SOOTHE trial which highlight BLU-5937's best-in-class potential for the treatment of refractory chronic cough," said BELLUS Health CEO Roberto Bellini in a press release. "RCC is a prevalent and growing condition that significantly impacts the quality of life of an estimated (nine) million patients in the United States and (nine) million patients in Europe."
BELLUS now plans to end its Phase2 testing and plans to petition the US Food & Drug Administration (FDA) next year to begin final Stage 3 testing in the second-half of 2022.
Between 20% and 46% of patients seeking treatment for Hypersensitivity syndrome are estimated to suffer from RCC, which is defined as a persistent, dry cough lasting at least eight weeks, according to the Mayo Clinic's Cough Clinic in Rochester Minnesota.
BELLUS estimates nine million suffer from RCC in the US alone, according to a BELLUS investor presentation, calling the market a "significant unmet need."
Merck also manufactures a P2X3 antagonist treatment, MK-7264, which is pending FDA approval. Merck, however, has reported potential side effects of MK-7264 may include the loss of taste in test subjects.
Public offering of shares
The company also launched a $175m public offering of common shares in Canada and the US. BELLUS Health plans to use the proceeds primarily to fund research and development activities, general and administrative expenses, working capital needs and other general corporate purposes.
Jefferies, Evercore ISI and RBC Capital Markets are acting as joint book–running managers
Read more: Merck moves higher on FDA petition for new oral Covid-19 drug