Bank Indonesia to reconsider its dovish policy as Fed hike looms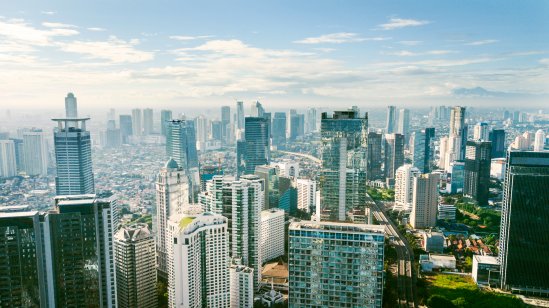 Expectations for US Federal Reserve (Fed) rate hike next year may force Bank Indonesia to consider lifting domestic interest rates sooner than previously anticipated.
Bank Indonesia had previously said that it aimed to keep its policy rate at record low for as long as possible to support economic recovery and would consider a rate hike in 2023.
But, that was prior to latest US inflation data which shows price pressures rising at fastest pace in 31 years in October, weakening the argument that elevated inflation is a temporary phenomenon. Since then, market participants expect that the Fed would push forward its rate hike after it phases out its bond-buying programme.
On Thursday, Bank Indonesia maintained its policy rate at 3.5%, the level it has been since February, and Governor Perry Warjiyo still suggesting 'pro-growth' stance, but stopped short in providing indication for first lift-off.
Currency stability key
"A non-threatening inflation backdrop, stability in the financial markets – IDR (rupiah), sovereign bonds are amongst the regional outperformers – and the need to protect recovery prospects, have lowered the urgency to normalise policy in the near-term," Radhika Rao, senior economist at DBS, said following Bank Indonesia's decision.
So far this year, the local currency rupiah has fared better compared to its regional peer. The rupiah has fallen 1.3% against the dollar, compared with 3.8% depreciation of the Malaysian ringgit and an 8.2% drop of the Thai baht.
That, however, may change in 2022 on the backdrop of Fed's possible rate hike.
"The US Fed's policy manoeuvres will be watched closely, with signs of frontloading of hikes into 2022 likely to convince the BI (Bank Indonesia) to revisit its policy path to mitigate downside pressures on the currency," said Rao.
Central bank to keep rate unchanged until first half 2022
Nicolas Mapa, senior economist at ING, expects Bank Indonesia to remain on hold until at least the first half of 2022.
"The currency has remained relatively resilient, even in the face of the Fed taper, suggesting that BI can bide its time and be patient with regard to its tightening cycle. We expect BI to remain on hold for the rest of the year and for at least the first half of 2022," he said in a note.
"With inflation expected to stay in check and growth likely to recover, we expect the decision point for the first BI rate hike will be the rupiah's stability. Should IDR remain stable in early 2022, we could see BI retaining its current stance for at least the first half of next year," he said.
Read more: US inflation hit a 31-year high in October