Baloise (BALN) achieves close to 10% rise in business volume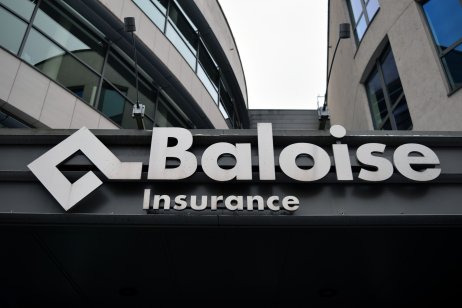 Swiss-based insurance group Baloise has seen business pick up in the first nine months of 2021.
The company reports a rise in business volume of 9.9%, that is CHF7.65bn ($8.25bn) compared to CHF6.96bn for the same period in 2020.
The volume of premiums collected in the life insurance business improved by 4.5% to CHF 2.75bn, while investment-type premiums increased by 30.7% to CHF1.54bn.
Total premium income in the non-life business rose by 6.8% to CHF3.37bn.
Net claims incurred in the non-life business are expected to come in at around CHF120m for 2021 due to the floods and summer storms.
Despite this, Baloise insisted the high quality of its portfolio meant that the combined ratio is still expected to be firmly within the target range of between 90% and 95%.
EBIT in the life business is expected to reach more than CHF300m because of the upturn in the capital markets.
Extreme weather events
Commenting on the latest figures, group CEO Gert De Winter said: "With net claims incurred projected to come in at around CHF120m, we are helping our customers to alleviate the financial impact of these extreme weather events. Despite once again experiencing an exceptionally large volume of claims, Baloise expects 2021 to be a successful year based on its performance in the first nine months."
He added: "We have maintained growth at a high level in our target segments. And thanks to the rigorous optimisation of our life portfolio, the recovery of the capital markets and the slightly improved interest-rate situation, we expect a healthy contribution to EBIT from the life business.
"Our operational profitability, capital base and cash generation remain strong, and these credentials prove that Baloise is a reliable partner for its customers and an attractive long-term investment for its shareholders."
The company's stock price has had something of a bumpy ride of late – dropping below CHF140 in late September before recovering to around the CHF145 mark in mid-November.
Read more: Munich Re feels impact of storms Ida and Bernd