Macquarie Group (MQG) flags $1.57bn hit on banking reforms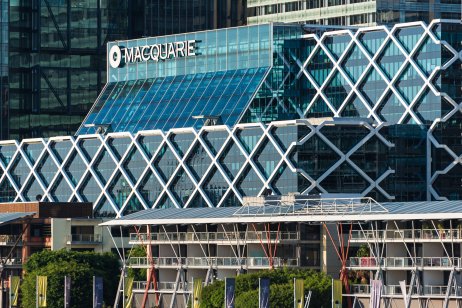 Australian financial conglomerate Macquarie Group flagged an AUD2.2bn ($1.57bn) hit to its surplus capital due to increases in regulatory capital buffers as outlined in the nation's banking regulator's latest reforms.
The Australian Prudential Regulation Authority (APRA) on Monday released its new bank capital framework which requires banks to ensure existing high levels of capital adequacy are maintained.
"The framework, developed over four years of consultation, will help to ensure Australian banks continue to have the financial strength to withstand future adverse economic conditions, ensuring depositors are protected and lending is supported," said APRA in a statement.
APRA to consult industry
Macquarie added on Tuesday that the APRA will consult with the industry prior to the 1 January 2023 implementation date, and therefore the final impact on Macquarie's capital position will depend on the outcome of APRA's consultation process and Macquarie's business and geographic mix.
APRA's revision to the capital framework includes a minimum common equity tier 1 capital ratio of 10.25% and an enhanced risk sensitivity to residential mortgage and commercial property loans.
"Macquarie Group's capital surplus has included a provision for these regulatory changes for some time and it remains Macquarie's expectation that it will have sufficient capital to accommodate these additional regulatory capital requirements," said the company in a statement.
CBA to disclose impact later
Australia's largest bank, Commonwealth Bank of Australia, said on Tuesday that it will provide an update on the final impact of the new capital framework at its full-year results presentation.
"Although Australia's banking sector is already strongly capitalised by international standards, the new capital framework will help ensure it stays that way," said APRA chair Wayne Byres, while adding that the new capital framework will ensure that Australia is compliant with the internationally agreed Basel III framework, due 2023.
In a separate release, Macquarie announced that it raised AUD1.3bn by issuing about 6.8 million shares at the price of AUD191.28 per share.
Macquarie stock up on Tuesday
The company added that the funds raised will "provide additional flexibility to invest in new opportunities...while maintaining an appropriate capital surplus."
Shares in Macquarie Group rose 2.1% to AUD198.15 by Tuesday afternoon. The S&P/ASX 200 Financials index rose 1% to 6,327.10 on Tuesday.
Read more: Aussie travel tech firm Alloggio recovers from weak IPO debut