EML Payments (EML) surges on Central Bank of Ireland permit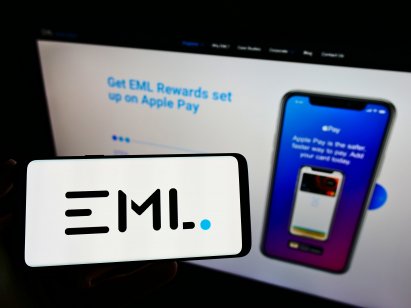 Australia's EML Payments closed over 31% higher on Thursday after its unit received permission from the Central Bank of Ireland (CBI) to sign up new customers.
The Brisbane-based fintech firm was the top intraday percentage gainer on the benchmark S&P/ASX 200 index on Thursday as its stock jumped to a seven-week high of AUD3.61.
The company said the CBI has also permitted its Ireland-based unit, PFS Card Services (Ireland) Limited (PCSIL), to launch new programmes within material growth restrictions on its payment volumes.
Crucial Ireland-based unit
EML Payments was required to transfer its non-UK programmes out of the UK as a result of Brexit. On 19 December 2020, the company had transferred all of its PFS European programmes to CBI-regulated subsidiary PCSIL.
Earlier in May 2020, the company said it has received correspondence from the CBI on concerns related to PCSIL's anti-money laundering/counter terrorism financing, risk and control frameworks and governance.
EML Payments said, in May, that any restriction on its Irish unit would materially impact its European operations. The company had estimated that between January and March 27% of the company's global consolidated revenue was derived from programmes operating under its Irish unit.
Remediation plan
On Thursday, the company said the CBI intends to put material growth limitations over PCSIL's total payment volumes for 12 months, which can be rescinded earlier following a third-party verification to confirm PCSIL's remediation plan.
"The CBI has invited PCSIL to provide it with submissions in relation to growth limits, which PCSIL intends to do by 30 November 2021," EML Payments added.
The company said its remediation plan is on track and PCSIL has been removing higher volume lower-yielding programmes to enable it to comply with a material growth restriction and is confident it can meet these obligations.
Read more: EML shares crash 46% on AML concerns