Australia's Boral (BLD) to sell US fly ash business for $755m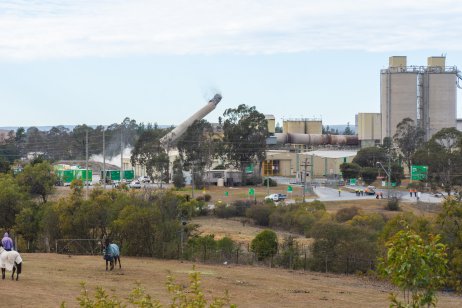 Australia's Boral will sell its fly ash business in North America for $755m, marking its full exit from the US market as the construction materials producer seeks to focus on domestic market.
Fly ash is a by-product of coal combustion that can be combined with construction materials such as concrete and asphalt. Boral, which has operated the business in the US for 40 years, will sell the business to Eco Material Technologies, which is backed by private equity firms One Equity Partners and Quadrant Management.
"This is a significant milestone that supports our strategy to refocus on our construction materials business in Australia," Boral's chief executive Zlatko Todorcevski said in a statement.
Full exit from US
Boral since last year has been divesting its businesses in the US, reversing its earlier course for global expansion following write downs in 2020. In the home market of Australia, Boral's businesses stayed robust on the back of strong demand from property projects.
In June, it has signed an agreement with Westlake Chemical Corp to sell its North American building products for $2.15bn.
Once the fly ash deal finalised next year, Boral would have divested its US businesses for AUD4bn ($3bn).
"For Boral's shareholders, we have now unlocked substantial value through a successful divestment program," said Todorcevski.
Shares in Boral surged to as high as AUD6.37 in early session, the highest since 24 November. At midday trade in Sydney, the stock exchanged hands at AUD6.32, a 2.4% jump from Friday's close.
Read more: Seven Group sweetens bid for Boral