Australia inflation rate: Oz prices lagging UK and US but rising at 20-year high rate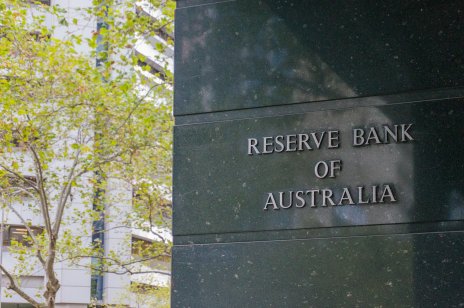 Australia inflation rate has surged to levels not seen in over two decades, forcing policymakers to implement five consecutive interest rate hikes between May and September 2022.
The Reserve Bank of Australia (RBA), Australia's central bank, is trying to navigate a tricky road as it tries to balance maintaining economic growth and anchoring inflation expectations.
Will the RBA's rate hikes quell surging inflation in 2022? Here we take a look at what factors are shaping the Australia inflation rate forecast for 2022 and beyond.
What is inflation?
Inflation is the increase in the price of goods and services over time. It is measured as the rate of change and expressed as a percentage.
The consumer price index (CPI) is the most widely used indicator of inflation, which measures the rate of change of prices of goods and services used by households. CPI inflation is also known as headline inflation. An inflation measure that excludes volatile items of food and energy prices is known as core CPI.
"The CPI measures the rate of price changes in the economy, but not the price level. If the price index of bread is 140 and the price index of eggs is 180, it does not mean that eggs are more expensive than bread. It only means that the price of eggs has increased by more than the price of bread from a particular point in time," explained the RBA.
In Australia, the CPI is calculated by the Australian Bureau of Statistics (ABS), previously on a quarterly basis. In August, ABS announced that it will start reporting CPI monthly starting from October 2022.
Other common measures of inflation include the personal consumption expenditures index (PCE) and producer price index (PPI). PCE is the preferred measure of inflation for the US Federal Reserve (Fed). It measures the prices paid by US residents for goods and services.
PPI measures the rate of change over time in the selling prices received by domestic producers for their output. According to the US Bureau of Labor Statistics, PPI includes prices from the first commercial transaction for many products and services.
What is your sentiment on AUD/USD?
Vote to see Traders sentiment!
Australia inflation rate history
Australia inflation rate before the start of the Covid-19 pandemic was anchored within the RBA's target range of 2% to 3%. The annual inflation rate in Australia for the quarter ended December 2019 was 1.8%, CPI data published by the ABS showed.
By the end of June 2020, at the peak of the pandemic, the Australia inflation rate fell into negative territory, to -0.3%. Deflation was driven by the fall in fuel prices amid Covid-19 lockdowns. Plus, childcare services deflation saw a 95% decline in prices amid the government's introduction of free childcare during the pandemic.
As annual headline inflation trended below 1% in the last three quarters of 2020, the RBA took Australia's cash rate down to 0.1% by November 2020, from 0.75% at the start of the year, to support economic growth amid Covid-19 lockdowns.
Australia inflation trended over 3% on a year-on-year basis for most of 2021. While the annual increase in prices was attributed to low bases in 2020, construction costs and automotive fuel prices were posting strong increases by the December 2021 quarter.
In the first three months of 2022, Australia would record its highest increase in annual CPI inflation since 2009, with the rate rising to 5.1% in the March 2022 quarter.
Construction costs and automotive fuel were the biggest contributors to price rises. Housing demand had risen in Australia, fuelled by ultra-low interest rates. The strong demand combined with shortages of materials and labour pushed new dwelling prices to see its largest increase in over 20 years.
Automotive fuel prices rose for the seventh consecutive quarter in the first three months of 2022 and posted its strongest annual rise since the Iraq invasion of Kuwait in 1990.
The current inflation rate in Australia stands at 6.1% year-on-year, according to the June quarter CPI data published by the ABS. Again, construction costs and fuel prices were the biggest drivers.
Although Australian inflation lagged the UK, where CPI reached 10.1% in July, and the US, where price growth peaked at 9.1% in June, the latest reading showed the highest Australia inflation rate since 2001.
The ABS is scheduled to publish Australia inflation data for the September 2022 quarter on 26 October 2022.
Oil prices, demand surge and inflation expectations
On 8 September 2022, RBA Governor Philip Lowe said in his Inflation and the Monetary Policy Framework speech that Australia inflation has risen to its highest since the 1900s mainly due to three factors..
High energy prices
Automotive fuel prices rose for the eight consecutive quarters due to an "oil price shock" caused by the start of the Russia-Ukraine war, ABS data showed. Russia is the third biggest producer of crude oil, behind the US and Saudi Arabia, and the world's largest exporter of oil to global markets.
Sanctions on Russian oil removed a significant portion of oil supply and pushed the oil price to its highest in nearly 16 years in March 2022.
"The direct effect of this alone has been to add 1.2 percentage points to Australia's CPI inflation, and on top of this there are second-round effects of higher fuel prices," said Governor Lowe on 8 September.
Demand and supply imbalances
The world has suffered through global supply constraints due to the closure of ports in China, factory closures in Southeast Asia, high freight costs and labour shortages amid restrictions brought on by the Covid-19 pandemic.
These supply headwinds did not result in an inflation surge in 2020 as demand remained subdued amid lockdowns. Yet as central banks across the world lowered interest rates to near-zero levels and reopening of economies helped reinvigorate demand, impaired supply chains were unable to keep pace with surging demand.
"This surge in demand for goods occurred at the same time as the supply side was constrained… Even in good times, the supply side would have had trouble coping with a 20 per cent surge in demand in a short period of time," said Governor Lowe.
Lowe pointed to Australia's housing sector as an example of this imbalance.
"Very strong demand in this sector – partly due to low interest rates and government grants totalling up to $35,000 for some first home buyers – came up against COVID-related problems on the supply side. The result was a big jump in prices, which has had a material impact on the overall inflation rate in Australia," added Governor Lowe.
Inflation expectations
Governor Lowe added that the current inflationary scenario was not easily captured by standard inflation models, pointing to "general inflation psychology in the community".
"By this, I mean the general willingness of businesses to seek price increases and the willingness of the community to accept price increases," he explained.
Central bankers fear a wage-price spiral, where higher inflation expectations force workers to demand higher pay, which contributes to rising inflation.
According to research firm Moody, "this vicious cycle was behind the high inflation the U.S. suffered more than 30 years ago."
"Today, business people are able to stand in the public square and say they are putting their prices up, and they can point to a number of reasons why. The community doesn't like it, but there is a begrudging acceptance. And with prices rising, it is harder to resist bigger wage increases, especially in a tight labour market," Lowe said.
Australia inflation rate forecast: Inflation expected to remain high and sticky
According to the RBA's inflation rate forecast, 2022 was expected to see a rise to 7.75% on an annualised basis. A year ago, the annual Australia inflation rate in 2022 was expected to stand at 1.75%.
On 7 September, the ABS published Australia's gross domestic product (GDP) report for the June 2022 quarter, which revealed that Australia's economy posted its strongest year-on-year growth since 2012.
Increased spending on discretionary services during the June quarter does not bode well from an inflation perspective, as it indicated that domestic demand still remained strong throughout the quarter.
"Firstly, household consumer spending is still growing rapidly, adding 1.1ppt to the headline figure (GDP). This will need to come down if overall demand is to soften sufficiently to dampen inflation," said Robert Carnell, APAC regional head of research at ING Think.
It should be noted that the data is outdated. The RBA has conducted five consecutive rate hikes in Australia between May and September, which is expected to curb domestic demand.
Felicity Emmett, senior economist at ANZ Research, said that the June quarter GDP report doesn't "reflect the full impact of the 225bp of cash rate increases over the past five months".
ANZ's Catherine Birch added that its Australia inflation forecast expected things to be "quite sticky". She projected underlying inflation to return to the RBA's target range of 2% to 3% after the second half of 2024.
Westpac IQ said that inflation is "yet to peak" and more rate hikes are to come.
"Westpac continues to see four further 25bp increases to a 3.35% peak in February 2023 after which the stance of policy is set to remain on hold to end-2023 as inflation retreats back to the top of the RBA's target range," said Westpac IQ.
Finally, economic data provider Trading Economics saw the annual Australia inflation rate trending at 3.5% in 2023 and 2.5% in 2024, according to its global macro models and analyst-based Australia inflation expectations.
Note that analysts and algorithm-based forecasts on Australia inflation can be wrong. Forecasts shouldn't be used as a substitute for your own research.
Always conduct your own due diligence. Remember that your decision to trade or invest should depend on your risk tolerance, expertise in the market, portfolio size and goals. Never trade money that you cannot afford to lose.
FAQs
What is the inflation rate in Australia in 2022?

Current inflation rate in Australia stands at 6.1% year-on-year, according to the June quarter CPI data published by the ABS. It was the highest inflation reading in 21 years.
Why is inflation so high in Australia?

Inflation has risen in Australia due to high energy prices, increasing construction costs, booming demand and supply constraints.
How often is inflation measured?

The consumer price index (CPI) is the most widely used indicator of inflation which measures the rate of change of prices of goods and services used by households. ABS reports CPI data in Australia on a quarterly basis, but from October reporting will switch to monthly.