Aussie renewable power producer Verdant to go public in US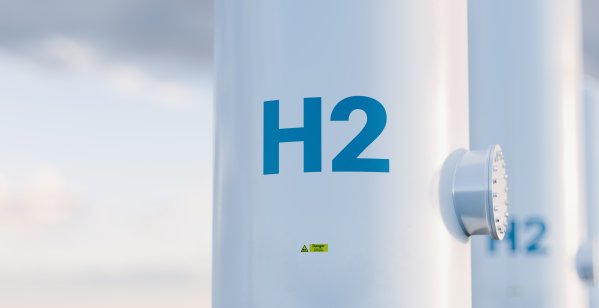 Australian renewable power producer Verdant Earth hopes to generate funds for its first two projects through an upcoming IPO in the US.
Verdant is slated to begin trading under the symbol VDNT on the Nasdaq Capital Market in coming days. Factoring in an underwriter over-allotment, the company hopes to generate $70.3m (£51.53m) through the sale of 7.7 million shares at $9 each, according to a registration filed with the US Securities and Exchange Commission.
Verdant plans to use the IPO proceeds to convert a decommissioned 146-megawatt coal-fired power plant in Australia's New South Wales region to operate on biomass. The company will also use IPO money to build a green hydrogen production plant beside the power facility.
Early mover
"We believe recommissioning the Redbank power station and converting it to run on biomass rather than coal tailings is an important first step in our strategy of becoming an early mover in the green hydrogen market in Australia," Verdant said in the regulatory document.
"In addition, we expect the recommissioning of the Redbank power station to provide multiple near-term environmental and economic benefits. The use of biomass as fuel will have the non-commercial benefit of making use of renewable timber resources that currently have limited markets and, ultimately, reduce the amount of waste timber being disposed to landfill sites."
Verdant expects the plant to consume 840,000 tonnes of biomass annually while eliminating 950,000 tonnes of carbon emissions per year. The power plant's redevelopment is expected to cost A$563m (US$42.1m), while the replacement value is pegged at A$495m (US$371m).
Founded in 2018, Verdant is headed by CEO Richard Poole, who previously co-founded Entrust Energy, which operates in 14 states in the US, and worked as a lawyer in Australia. He has controlled Albertson Resources, from which Verdant acquired the decommissioned power facility in conjunction with the IPO.
Upon completion of the IPO, Poole will also serve as Verdant's executive-director and managing director.
No net income yet
Verdant has yet to generate any net income. The company loss from operations increased more than quadrupled to $14.6m in 2021 from $2.5m in 2020.
Barring delays, the company hopes to begin operating the renewable-energy facility 10 months after the IPO.
In addition to using funds from the IPO, Verdant also plans to deploy cash and cash equivalents to fund the power station's redevelopment.
Roth Capital is serving as the sole underwriter on the IPO.
Read More: Reduced US crops send orange juice futures skyward