Aussie climbs as RBA signals further hikes: AUD bulls seek to resume November rally
Subscribe to Weekly Highlights
The major market events for the week ahead right in your inbox.
Subscribe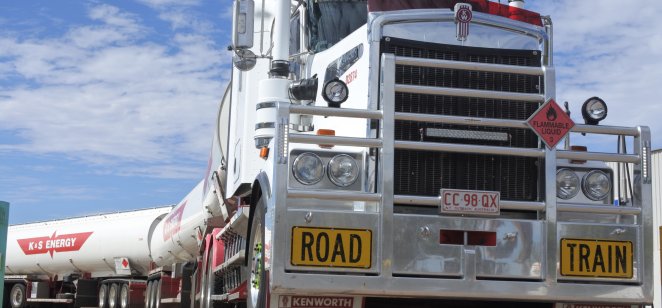 Content
The chances of a 50bp rise from the Reserve Bank of Australia (RBA) on 6 Dec are now leaning to the right, pushing AUD/USD higher.
In a speech today RBA Governor Philip Lowe predicted the current inflation price spike – expected to peak at 8% or so – would dip to around 3% by the end of 2024.
What is your sentiment on AUD/USD?
Vote to see Traders sentiment!
Rates rev higher?
Lowe also signalled higher rates. "Given our mandate for price stability and full employment, the Board expects to increase interest rates further over the period ahead".
AUD/USD leapt 0.60% to 0.6644 by mid morning. A 50bp RBA raise would be higher than previous consensus estimates. The RBA lifted the cash rate by 25bp on 1 November, close to a 10-year high, but still lower than some had expected.
AUD/USD is around 4.3% up over the last month but down more than 8% over a year, still. While USD has softened since mid October on the lower CPI inflation unwind and higher unemployment, AUD/USD remains highly sensitive to Australian, Chinese and US data.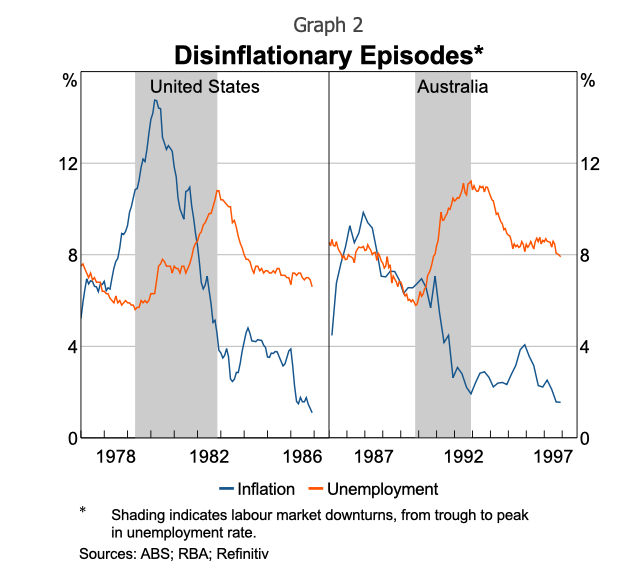 Inflation still a wild road ahead
Particularly inflation. Lowe knows the expectations are getting dangerously ingrained and pushing inflation "back down again after it becomes ingrained in people's expectations is very costly and almost certainly involves a recession".
He also signalled anxiety over inflation's volatility – supply-side pressures were going to make it more variable. An extra spanner in the works. Does Australia's commodity-heavy economy have the flexibility to adapt?
Market moves yesterday closely tracked the China Covid-19 story causing AUD to be weaker. But sooner or later an improving trickle of China news is expected.
| | |
| --- | --- |
| Long position overnight fee | -0.0085% |
| Short position overnight fee | 0.0024% |
| Overnight fee time | 22:00 (UTC) |
| Spread | 0.00006 |
| | |
| --- | --- |
| Long position overnight fee | 0.0000% |
| Short position overnight fee | -0.0001% |
| Overnight fee time | 22:00 (UTC) |
| Spread | 0.028 |
| | |
| --- | --- |
| Long position overnight fee | -0.0042% |
| Short position overnight fee | 0.0003% |
| Overnight fee time | 22:00 (UTC) |
| Spread | 0.00013 |
| | |
| --- | --- |
| Long position overnight fee | -0.0039% |
| Short position overnight fee | -0.0003% |
| Overnight fee time | 22:00 (UTC) |
| Spread | 0.00006 |
Better Chinese comms
At the edges, communication quality between US President Biden and President Xi Jinping appears to have had a lift following the G20 summit in Bali.
Yet there's lurking concern the USD sell-off has been over-egged, even if Fed members Daly and Mester yesterday expressed caution about the Fed's hiking rate pace.
Has USD still got the goods, given the pressures, for further lifts? Some think so. But watch the release tomorrow of the latest FOMC minutes from the 2 November meeting, which will give more insight on Fed policy thinking ahead of the 14 December convocation.
Early morning NZD hike?
Tomorrow the Reserve Bank of New Zealand announces policy; it looks a close call between a 50bp and a 75bp hike says Francesco Pesole at ING.
"We see 50bp as more likely, as signs of an accelerating housing market contraction warn against an overly aggressive approach."
Markets and the majority of economists are, however, leaning in favour of a 75bp move. Either way "expect any post-meeting NZD moves to be short-lived, as global risk dynamics and China news will soon be back in the driver's seat for the currency" he says.
NZD/USD is at risk of falling back below 0.60 before the end of this year, "while we target a gradual recovery to 0.64 throughout the whole of 2023".
Coming shortly is the EU November Consumer Confidence data for the Eurozone plus the US Richmond Fed Manufacturing Index. Nearing lunchtime DXY was down 0.26% at 107.13 while EUR/USD was 0.17% higher at 1.0260 and GBP/USD was 0.41% up at 1.882; USD/JPY was 0.55% down at 141.30.
FX strategist and finance consultant at Keirstone, Francis Fabrizi
AUD/USD has been bearish since being rejected from 0.6800 last week says Fabrizi. "We are seeing a small recovery from yesterday's weakness to the 0.6585 support level, however price still remains in a bearish trend."
"Price is attempting to reach the 0.6675 resistance level this morning. If it breaks above this level, it is possible we will see another re-test of 0.6800 however, if price fails to breach this resistance, I believe we will see price drop further down towards 0.6550."
"Looking at the weekly timeframe, price is positioning itself for a further decline. In my opinion, if price gains bearish momentum, 0.6170 could be the next long term target."
Related reading