AUD vs RBA: Can Aussie hit 0.7 with rate support and China reopening?
Subscribe to Weekly Highlights
The major market events for the week ahead right in your inbox.
Subscribe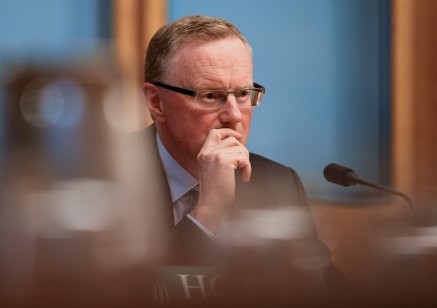 Content
The Reserve Bank of Australia (RBA) hauled rates higher this morning to 3.10%, up 25bp. AUD/USD rose in early trading and the two-year government bond yield jumped nine basis points, upholding the slightly less than dovish RBA positioning. However AUD has been losing ground this morning, currently trading at 0.6731.
What is your sentiment on AUD/USD?
Vote to see Traders sentiment!
Stronger brew
Draining the RBA tea leaves it's clear Governor Lowe isn't quitting the rate hiking, despite eight consecutive moves up.
Forward guidance was minimal – one advantage of regular meets, see the Bank of England's eight diary dates versus the RBA's 11 – supplying the RBA with some runway adjustability given "a wide range of potential scenarios".
The main reason for the RBA caution "was the recognition that monetary policy operates with a lag and that there has already been a substantial cumulative increase in rates [3%] since May" says MUFG Bank's Lee Hardman.
"The statement," he expands, "does though lack a clearer signal that rate hikes are coming closer to an end which has disappointed more dovish expectations today." He says the Australian rate market is hedging bets between policy rate outcomes, peaking at either 3.50% or 3.75% next year.
FX strategist and finance consultant at Keirstone, Francis Fabrizi
AUD/USD is showing bullish signs this morning after failing to break below the 0.6675 support level yesterday says Fabrizi. "If price continues its bullish run, it is possible it will retest the 0.6800 resistance level. If this level is breached, 0.7000 will be the next target.
"However, looking at the weekly timeframe, price is still in a bearish trend. We have seen an unsuccessful attempt to break above 0.6800 this week, creating a third lower high against the descending trendline."
"I believe we will see further weakness over the coming weeks if price remains below 0.6800. If sellers regain control, it is possible 0.6175 could be the long term target."
China dynamics still 'on'
The global slowdown and – some – easing inflation pressures may weigh on the Aussie at the start of next year, at least until China opens up more convincingly says Hardman.
Any significant AUD break-out looks limited. Australian GDP numbers for the third quarter land tomorrow and look likely to show 6.3% year-on-year growth held back by a slower third quarter reading of 0.7% compared to 0.9% previously.
Post-Covid economic pace is receding. Jobs and CPI releases later this month and in January "will be more important for the RBA," warns ING's Francesco Pesole.
Demotion risk
"It does appear that optimism related to easier Covid restrictions in China is quickly evaporating," he goes on, "and AUD may soon end at the bottom of the G10 scorecard." Pesole's targeting 0.66 for both year-end and the first quarter of 2023.
Governor Lowe's been at the sharp end of very acute criticism over the RBA's failure to predict inflation and thus the future path of interest rates. As the Covid pandemic in 2020 gripped the RBA launched a massive bond-buying program, bringing down rates to stimulate the economy. Official rates sank to a record low of 0.1%.
The Governor made it clear, in his view, early 2021, rates would not rise until wages were climbing fast enough to meaningfully lift inflation.
Don't rely on RBA woo-woo
The RBA tea-leaf reading, or forward guidance, wasn't a success. The Australian economy was more robust than Lowe imagined and the rest is painful economic history, especially for many new Oz home owners now facing sharp borrowing jumps as a wave of fixed rate loan deals expire.
Close to half of the loans taken out during the middle of 2021 were on a fixed-rate basis – an unusually high ratio.
However the Australian Bureau of Statistics data claims inflation grew 6.9% in the year to October compared to 7.3% in the year to September. Will the inflation easing continue? Much depends on the continuing energy price crisis.
But the Australian experience, like October's Truss/Kwarteng fiasco, may burn many. A little after midday DXY was 0.19% lower at 104.75 while EUR/USD was 0.21% up at 1.0515; GBP/USD had lifted 0.2% to 1.2225; USD/JPY was down 0.38% lower to 136.13.
Related reading