AUD fails to find rate support, but weaker USD lends a hand
Subscribe to Weekly Highlights
The major market events for the week ahead right in your inbox.
Subscribe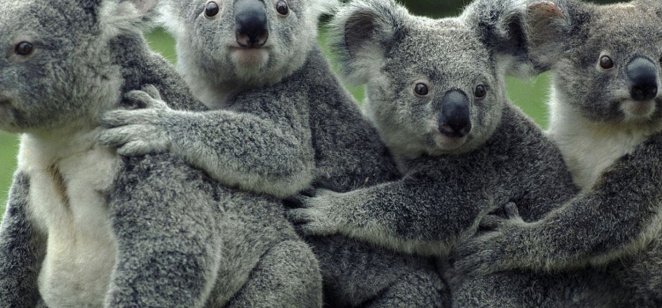 Content
The Australian Reserve Bank (RBA) decision to raise the cash rate by just 25 points, swerving a 50 bps move pencilled in by much of the market, setting the rate at 2.6%, sent AUD almost 1% lower on Tuesday.
"The cash rate," said Governor Philip Lowe, "has been increased substantially in a short period of time. Reflecting this, the Board decided to increase the cash rate by 25 basis points this month as it assesses the outlook for inflation and economic growth in Australia."
Meanwhile GBP/USD at 1.1336 has surged to its highest level for two weeks, in part responding to chancellor Kwarteng's mini-budget dialling back. Earlier this morning it touched 1.14; EUR/USD is 0.64% higher at 0.9897.
RBA fails to deliver
Back to down under: clearly Governor Lowe is not persuaded to continue the pugnacious rate-hiking path of other central banks, even as AUD drifted last week to $0.6363, a two-year nadir.
While the RBA rise was not a full-fat hike, Lowe says he's still willing to tighten further – the rate hike cycle brakes are being feathered, not locked, for now.
AUD can also take a little padding from – finally – a knocked-back USD. Around mid-morning DXY was printing 111.04, down 0.64%. Given USD's stupendous bull run, markets are increasingly sensitive to US economic numbers.
What is your sentiment on AUD/USD?
Vote to see Traders sentiment!
Manufacturing mo-mo lost
Look no further than yesterday's super soft US ISM manufacturing print, slamming to 50.9 in September compared to an expected 52.2, a huge loss of momentum from the world's number one economy.
US manufacturing employment also dipped last month, for the fourth time this year. Markets have been more or less bolted to a US rate-hiking narrative for some time and any sniff of Fed change will see volatility snap back, from an increasingly wide number of triggers.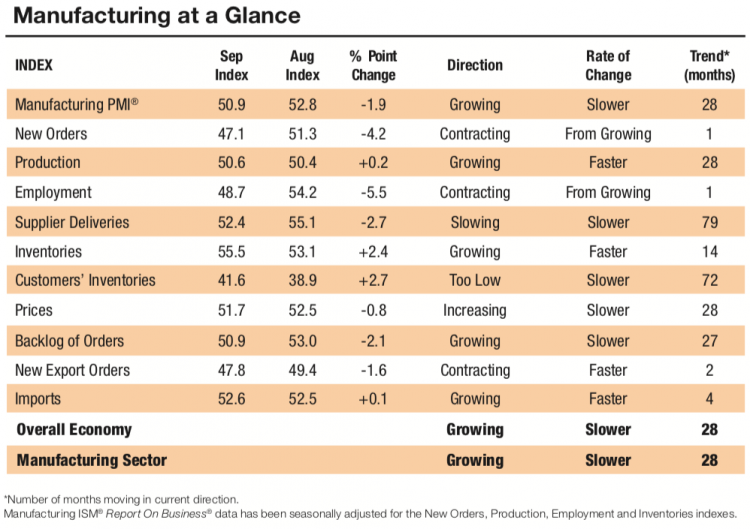 Source: ISM
Feeling bad
The RBA's dovish move today is also, very possibly, a guilt-induced nod to Australia's growing home-owning base, previously assured by a distracted, off-the-boil RBA that interest rates would remain at rock-bottom levels until 2024.
As Rabobank's Jane Foley points out, the percentage of Australians who own their own home surged from 32% to 37% from 1999/00 to 2019/20.
| | |
| --- | --- |
| Long position overnight fee | -0.0164% |
| Short position overnight fee | 0.0059% |
| Overnight fee time | 22:00 (UTC) |
| Spread | 1.8 |
| | |
| --- | --- |
| Long position overnight fee | -0.0157% |
| Short position overnight fee | 0.0013% |
| Overnight fee time | 22:00 (UTC) |
| Spread | 0.03 |
| | |
| --- | --- |
| Long position overnight fee | -0.0500% |
| Short position overnight fee | 0.0140% |
| Overnight fee time | 22:00 (UTC) |
| Spread | 0.00350 |
| | |
| --- | --- |
| Long position overnight fee | 0.0436% |
| Short position overnight fee | -0.0680% |
| Overnight fee time | 22:00 (UTC) |
| Spread | 0.005 |
"The RBA has clearly been forced to backtrack on this [previous rate rise] guidance significantly this year. So far RBA rates have been hiked by 250 bps since May.
"Confidence in the RBA's previous predictions may have encouraged many mortgagees to stay on variable rate mortgages. This will have been a costly choice. These mortgages are linked to short-term interest rates and remain very popular in Australia."
Why the Oz mortgage market is different
Fixed rate products are often for fairly short terms and many will be coming up for renewal over the next year or so. New mortgages rates will be significantly higher says Jane Foley.
"This system contrasts," says Foley, "with the US where there are typically much longer tenures for mortgages. This can slow the transmission of monetary policy to households."
Some policymakers may judge a heightened pace of rate rises could risk instability.
Meanwhile Foley says Australia's current account surplus, strong terms of trade and positive growth outlook remain AUD-supportive.
"Although AUD/USD may struggle to hold its own versus the mighty USD on a 1-to-6-month view, we see scope for a recovery into the middle of next year."
Shallow not deep
However AUD is far less undervalued versus USD than the majority of other G10 currencies; Australia's CPI inflation rate is also at the shallow end of other G10 club members.
This gives the RBA the room to sidestep the chunkier rate hikes raining down across much of the Northern Hemisphere.
"We retain our view," adds Foley, "that AUD/USD could dip back to the 0.64 region on a one-to-three-month view, with scope to recover to 0.69 in the middle of next year."
Meanwhile a reminder that the Bank of England's emergency quantitative easing program ends 14th October, which could see see a sell-off on gilts again, possibly rupturing into a GBP sell-off.
And should the chancellor's medium fiscal plans disappoint, and markets lose confidence in the ability to cut UK debt, "then same again, we could see investors sell off gilts and the pound," Equals Money market strategist Thanim Islam warns.
Related reading