Asia-Pacific stocks extend losses on Omicron uncertainties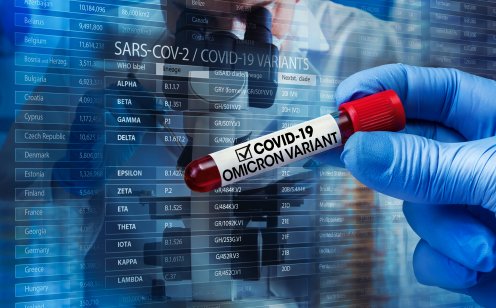 Asia-Pacific markets extended losses on Monday, as fears of fresh lockdowns and border closures following the emergence of the latest Covid-19 variant turned investors risk-averse.
Hong Kong and Japan stocks fell over 1% each to lead losses in the region, while Australian stocks hit a near two-month low on Monday.
"So with very little known, markets this week will take their direction from headlines related to government responses and virology data rather than economic data," said John Bromhead, Tom Kenny and Daniel Been of ANZ Research in a note.
Border restrictions in place
Governments across the globe have scrambled to close borders to travellers from high-risk nations. According to ASB Economics, Omicron, which originated in South Africa has been detected in the UK, the Netherlands, Hong Kong, Israel, Belgium and Australia.
"According to reports this morning, it will be another two weeks or so before BioNTech will have some more scientific evidence on the new omicron variant that will inform how governments around the world may react to this new omicron variant," added Robert Carnell, regional head of research (Asia-Pacific) at ING.
On Monday, Australia's benchmark S&P/ASX 200 index fell as much 1.3% to hit a near two-month low. However, gains in mining and tech stocks helped trim losses as the benchmark index closed 0.5% lower at 7,239.70 on Monday.
What is your sentiment on J225?
Vote to see Traders sentiment!
Japan shares hit over six-week low
Australian Prime Minister Scott Morrison on Monday said the island nation will review its plans to reopen borders, following the detection of two imported cases of the Omicron variant in Sydney.
In Hong Kong, food delivery firm Meituan emerged as the top loser on Monday, down 7.7%. Hot-pot restaurant chain Haidilao International lost 2.7% on lockdown fears amid China's zero-Covid tolerance policy.
In Tokyo, benchmark Nikkei 225 Index fell 1.7% to 28,262.42, its lowest close in over six weeks. Losses in Japan were broad-based with all 17 Topix sectoral indices in the red.
Read more: Gold shines amid growth worries caused by new variant