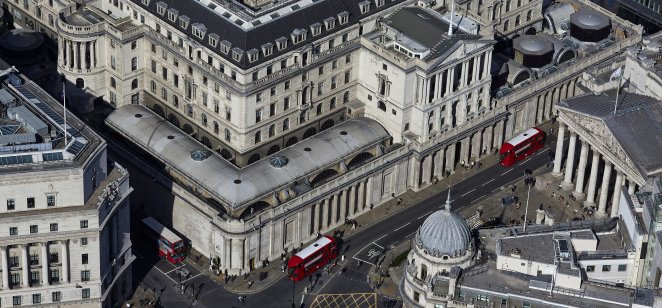 Content
The Summer of Discontent could become as ubiquitous a concept in 2022 as the Winter of Discontent was in 1979. A summer of national chaos looms with public pay strikes in every direction.
Russian long range rockets have landed under utility bills as well as food prices, and prime minister Boris Johnson's popularity rating is in the gutter: check the latest by-election results.
GBP/USD has held up over the past couple of weeks, but where is it headed?
If inflation is running white hot at 9.1%, can sterling hold its nerve? Or might a re-run of 1979-style national chaos sink it further?
What is your sentiment on GBP/USD?
Vote to see Traders sentiment!
Crisis? What crisis? Not yet
GBP/USD was trading at 1.227 this morning. There's been little price action in the last 10 days following the US Federal Reserve's 0.75% rate hike mid-month.
A rash of recent PMI surveys of UK manufacturing and services show a mix of economic resilience and retreat – these read-outs are hugely important for central bankers, economists, corporate executives as well as traders.
Any sterling action this week will likely come from the Central Banking Forum tomorrow where Bank of England Governor Andrew Bailey is speaking.
Revised gross domestic product figures for the first quarter also land on Thursday.
Robust immune system claimed
So, are summer of discontent warnings for the pound real, or a lazy headline re-hash?
Danni Hewson from AJ Bell says sterling's fate is hardwired to the rising cost of doing business with UK plc – but there's hope, she says.
"The cost of doing business with its closest allies has gone up at exactly the moment the costs to ship to countries further away has also shot up.
"But the [UK] labour market is ridiculously robust and there's plenty of potential to harness big ideas, big projects.
"If UK plc can navigate its way through these choppy waters there's every possibility the pound can regain some of its former mojo."
Mojo delay
But the pound hasn't put huge distance on its $1.20 mid-June floor when traders sold off the growing distance between the rate-hiking cycles of the Bank of England and the US Federal Reserve.
A fresh downgrade of the UK's growth prospects from the Organisation for Economic Co-Operation and Development (OECD) has added a fresh chill or two.
The UK economy will grow 3.6% this year says the OECD and there will be zero growth in 2023 – a sharp knock back from 4.7% and 2.1% predictions the OECD made late last year.
Target: $1.30
Yet Capital currency chief analyst David Jones suspects the dollar bullishness is over cooked – and a comeback for currencies like the pound is more or less oven-ready.
"The economic outlook for the UK is definitely still gloomy but given the relative resilience of the pound in recent weeks traders perhaps should not be surprised if there is further strength in the months to come."
This may end up just being a pause in sterling's decline but there is definitely an argument that the slide is overdone he says.
"And as the Bank of England continues with its rate rise plan this should offer some respite to the pound and could see it trade higher into the summer with April's levels around $1.30 one possible target."
Remember, the US dollar is a safe-haven currency, benefiting from global recession anxiety.
Out of the bag
But the UK backdrop remains difficult. The Bank of England expects inflation to hit 11% hit this year, which means an 11% reduction in real wages for many.
If the government thinks it can sell the anti-union line over irresponsible wage demands – PwC has just announced a 9% wage hike for thousands of its workers – good luck.
In principle, counter-inflationary benefits from a potentially more robust sterling can help; the UK is a net importer and many imported commodities and goods are traded in dollars.
Service-based fragility
The UK though is also a service-based economy with high levels of personal debt thanks to nearly two decades of intense asset price inflation.
While the Bank of England is under pressure to get inflation under control fast, it has limited room to tinker, made worse after continual rate rise resistance.
Raising rates might crush the life out of the economy. Sterling could take another kicking, still.
Further reading