Aptevo (APVO) up almost 60% on clinical trial news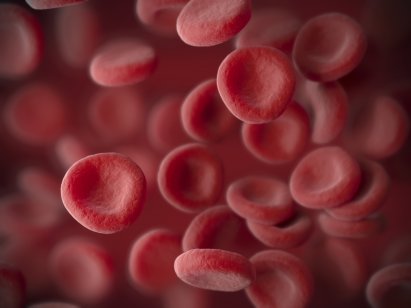 Aptevo stock was up on Tuesday as the Seattle-based biotech company said a patient with acute myeloid leukaemia (AML) undergoing clinical trials showed complete remission after one cycle of therapy.
At 10am EST (UTC-5) the stock was up 59% at $10.30.
AML is a cancer of the blood and bone marrow.
Trials of APVO436
Aptevo is currently testing its APVO436 drug in a Phase 1/1b open-label clinical trial in patients with AML and high-grade myelodysplastic syndrome.
The goal of the study is to determine if APVO436 treatments can improve the quality of remission in high-risk AML patients by reducing the residual chemotherapy-resistant measurable residual disease (MRD) burden.
MRD is where a small number of leukaemic cells remain in the bloodstream after chemotherapy.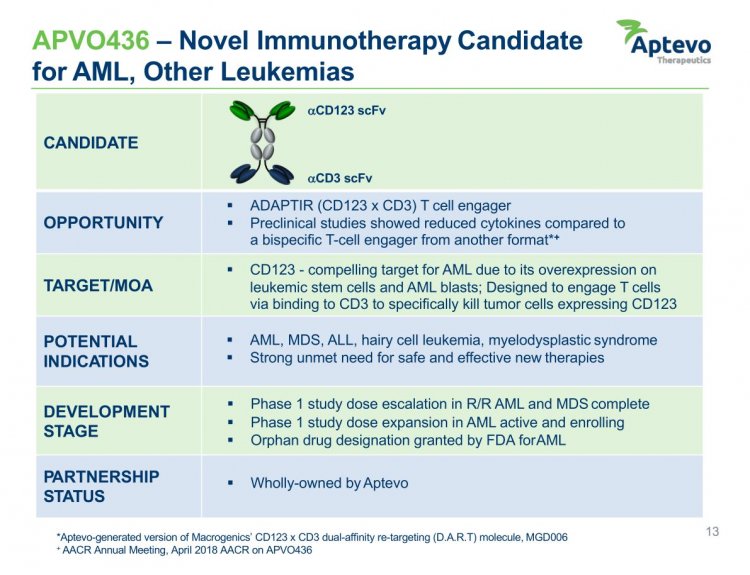 – Photo: Aptevo
Potential for 'complete remissions'
Aptevo said it believes that APVO436 has the potential to help AML patients achieve complete remissions without MRD and thereby reduce their risk of leukaemic relapses.
It also believes the use of APVO436 for targeting MRD in AML may be associated with a very low risk of cytokine release syndrome (CRS) as well as an increased likelihood of responses, as both are inversely correlated with the leukaemic burden of the patients.
If successful, deepening the remission to an MRD-negative remission using this strategy could translate into an improved overall survival in AML, Aptevo said.
Read more: Astrazeneca jumps after successful anti-cancer drug trials