Apple (AAPL) reaches cusp of world's first $3trn valuation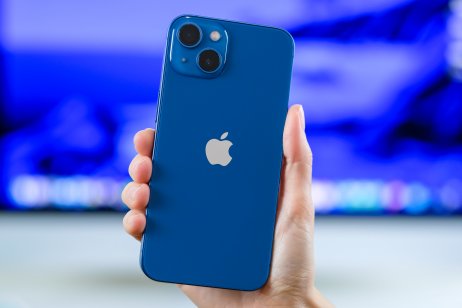 Apple has drawn near to a $3trn market capitalisation, which would be the first in the history of the market, but despite a pre-market push, its stock ultimately stumbled 2% on Monday, delaying the financial milestone.
In 2020, Apple became the first $2trn company, having doubled its value in just two years. It now appeared poised to add another $1trn in value in, potentially, an even shorter period of time. The company took four decades to reach the $1trn mark in 2018, when it became the second company to do so after PetroChina achieved it in 2007.

"Hitting $3trn is another watershed moment for Apple as the company continues to prove the doubters wrong," wrote Wedbush analysts Daniel Ives and John Katsingris in a client note provided to Capital.com.
"The linchpin to Apple's valuation re-rating remains its services business which we believe is worth $1.5trn… coupled (with) its flagship hardware ecosystem which is in the midst of its strongest product cycle in over a decade, led by iPhone 13."
Apple's stock closed at $175.74 today, reversing earlier gains that saw the company approach the $182.86 price needed to hit the $3trn milestone for a publicly traded company.
Strong performance despite adversity
Apple had gained 35% in 2021 alone. Apple Music, Apple TV+, Apple's app store and its iCloud storage services have all continued to diversify and gain momentum.
Apple's personal computing market share has remained robust while the iPhone has propelled Apple to reach a 22% global market share and climb as high as 65% in the US smartphone sector.
New products, such as AR glasses, are on the horizon. Ives and Katsingris, who offered an outperform rating and target price of $200 per share, said that the Apple Glasses could add $20 to shares, helping create a bull case target of $225.
The analysts noted that despite supply-chain issues leading to a shortage of some 15 million iPhone units, underlying demand demonstrated that the long-term health of the product remained excellent and that there may be an even higher ceiling for the tech titan.
"While the supply-chain issues have curtailed some growth for Apple on this massive product cycle playing out across its entire hardware ecosystem, we believe the pent-up demand story for (Apple} is still being underestimated by investors with chip issues (being) a transitory issue in our opinion," the note continued.
What is your sentiment on AAPL?
Vote to see Traders sentiment!
The $2trn club
Only two other companies have crossed the $2trn threshold: Microsoft in June; and Google's parent company Alphabet last month.
Ives recently told Yahoo! Finance that he felt Microsoft could hit the $3trn mark in early 2022.
Google went from $1trn in January 2020 to edging past $2trn in November 2021 on the strength of record revenue in Q3 of this year, giving it no shortage of momentum moving forward.
Though it has not yet reached a $2trn valuation, Amazon also appears to be hurling toward the $3trn mark, though estimates from analysts vary noticeably as to when that possibility may become reified. Tesla and Facebook's parent company Meta are also swift risers which recently surpassed $1trn valuations and show few signs of slowing their ascent.
Read more: Rivian (RIVN) shares up 6% after hauling in MotorTrend award