Apple (AAPL) electric car is coming, analyst says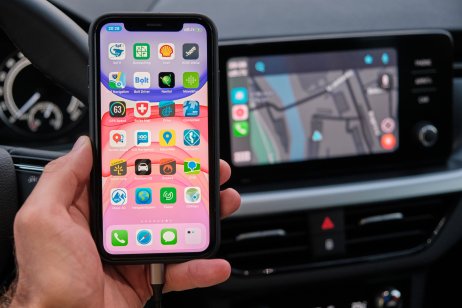 Apple will market electric vehicles (EVs) in the next few years, a leading analyst said Thursday.
Daniel Ives of Wedbush Securities said his advisory firm strongly believes that Apple will announce a strategic partnership with an automaker in 2022 that lays the groundwork for the US technology company's entry into the burgeoning EV market.
Ives made his prediction in a research report that he provided to Capital.com. He was responding to a Bloomberg report that Apple is accelerating its development of autonomous EVs and they could hit the road by 2025.
The news sent Apple's stock price to a record high as it rose about 3%, climbing above $157.
Matter of when, not if
"We continue to believe it's a matter of when, not if, Apple enters the EV race and this will add another ($30-plus) per share of (total addressable market) to the Apple growth story over the next few years given the golden age of EV transformation on the horizon," he wrote.
Apple's car development efforts, known as Project Titan, have been in the works since 2014. But the iPhone maker has shifted its focus to autonomous EVs due to a push from new self-driving vehicle division chief Kevin Lynch, Bloomberg reported.
Apple has declined to comment on the Bloomberg story.
Ives estimated Apple's chances of unveiling its own stand-alone car at 60%–65%. He noted the company has been working on its autonomous-vehicle vision at its Cupertino, California location for years.
What is your sentiment on AAPL?
Vote to see Traders sentiment!
Autonomous vehicles prohibited in US
Autonomous, or self-driven vehicles, are currently prohibited in the US. But partial self-driven vehicles, which still require a driver by law, are legally produced and sold by pure EV makers like Tesla and conventional automakers, including Toyota, Hyundai, GM, and Volkswagen.
"We would rather see Apple partner on the EV path, than start building its own vehicles/factories given the margin and financial model implications down the road, coupled with the strategic product risk around such a gargantuan endeavour," wrote Ives.
He called for Apple to partner initially with the likes of Tesla, Hyundai, or such Chinese automakers as Nio and Xpeng, and then start building its own line of cars post-2025 if the autonomous EVs are popular with consumers. He estimated the likelihood of that scenario happening at 85%.
"This is similar to our view of what Chinese tech stalwart Baidu ultimately embarks on in the form of a strategic EV partnerships/collaboration in China as opposed to launching its own auto product line right out of the gates," wrote Ives.
The analyst said such a strategy would only expand Apple's totally addressable market.
But, he noted, many Apple products and strategic ideas never advance beyond the company's labs in Cupertino.
Read More: Volta (VLTA) adds to Cinemark (CNK) EV charging network