Analyst has upbeat take on future of Workday (WDAY)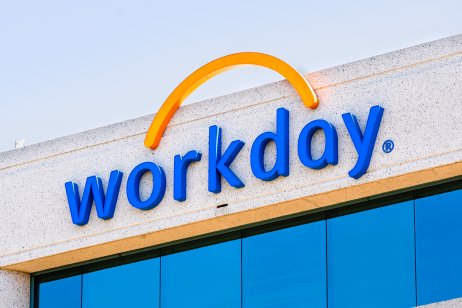 Cowen & Company upgraded Workday's rating to outperform Wednesday, one day before the US human capital management company delivers its earnings report.
Pleasanton, California-based Workday provides human resources, finance and planning software solutions.
The investment advisory firm also boosted Workday's price target 25% to $350 from $280.
Cowen analyst Derrick Wood said Workday is one of the few software-as-a-service (SaaS) companies in the human capital management (HCM) sector poised for growth acceleration in 2022.
More robust renewal book expected
"After facing a weaker book of renewal business in 2021, Workday is positioned to see a more robust renewal book in 2022," wrote Wood in a research report that he provided to Capital.com. "When considering Workday's expanded product portfolio (and) investments in (sales and customer-service) teams to focus more on cross-selling the base over the last two-to-three years, Workday should be well-positioned to drive up (net revenue retention) and new-product attach rates."
Cowen expects Workday to increase subscriptions 19% and 20.5% in its 2022 and 2023 fiscal years, respectively. Wood expects Workday's subscription increases in upcoming quarters to beat analyst consensus estimates.
"This makes Workday one of the few companies in large-cap software positioned for growth acceleration in (2022)," Wood wrote.
Cowen expects Workday's product sales capacity increases to accelerate in the next six to 12 months following flat sales and go-to-market headcount during most of the past year.
What is your sentiment on NVDA?
Vote to see Traders sentiment!
Company gaining from current trends
Workday, he said, is among companies benefitting from trends toward more competition for labour and putting a greater spotlight on the need to attract and retain employees. The need to support hybrid work structures is also requiring new workforce management approaches.
"We see these macro trends as catalysts for (companies) to modernise HCM platforms and consolidate disconnected (human resources) point tools, which should lead higher investment priority for HCM suites," Wood wrote.
End-market spending is set to rebound after back-to-office investments lagged front-office capital outlays, he added.
Change follows other analyst assessments
Cowen's upgrade followed other analyst assessments of Workday in recent days. On Tuesday 16 November, UBS upgraded its rating to a buy from neutral, while Credit Suisse initiated coverage and provided an outperform rating and Mizuho continued to rate Workday's stock as overweight. On Monday 16 November, Oppenheimer maintained its outperform rating.
Meanwhile, analysts polled by Dow Jones have set a price range of $275 to $370 for Workday. They rate its stock as a buy and anticipate quarterly adjusted earnings per share of 87 cents.
Workday will report on the third quarter of fiscal-year 2022.
The company's guidance calls for quarterly subscription revenue of $1.156bn to $1.158bn. If the high end is achieved, that would represent a 20% increase.
Workday's stock price was up marginally Wednesday on the Nasdaq Global Select Market.

Read More: Volta (VLTA) adds to Cinemark (CNK) EV charging network