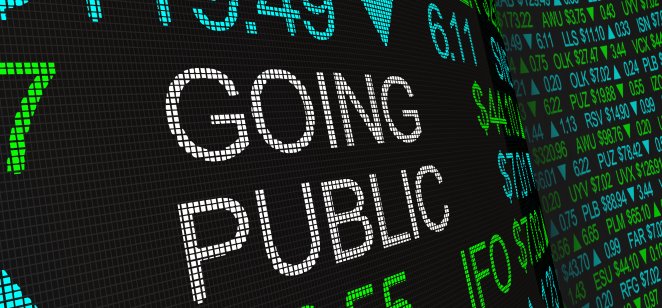 IPOs will continue to trend downward until at least the spring, if not longer – the exact opposite of what happened this time last year, according to a leading analyst.
Matt Kennedy, a senior strategist with IPO research firm Renaissance Capital, told Capital.com that his company's prediction of a reduction in the first quarter is "definitely playing out. But "it's very hard to predict" what will happen during the re during the rest of the year.
"I think we'll see, across the board, companies delaying their offerings until March-April," Kennedy said. "But right now, I think there's a lull.
"Companies are just getting their 2021 results in and reassessing. Looking at this market on a week-to-week basis, because market conditions change very rapidly, nothing – or hardly anything – is getting done in this market."
Eight IPOs have priced so far this year, marking a 66.7% year-over-year decline, according to the Renaissance Capital website.
Credo an exception
Kennedy made the comments in the wake of US microchip maker Credo Technology's IPO last week. Credo bucked a trend by staging a large IPO, while numerous companies have postponed and delayed their own IPOs.
Credo priced at the low end of its range – $10 per share – on a downsized IPO, but the stock closed up 8.31% on Monday.
"It's a bold move to launch in this market, but (Credo) did it, and they got it done. So I have to give them credit for that," Kennedy said.
Credo's IPO came after bitcoin miner Rhodium, commercial REIT operator Four Springs Capital, and human-resources software startup Justworks all postponed large IPOs. The three cited "market conditions" as the reason.
Cancellations may be permanent
"It's a very real possibility that Rhodium and Four Springs will scrap their IPO plans permanently," Kennedy said. "Many times when companies postpone, they will ultimately withdraw the deal officially and remove the proposed registration statement."
Kennedy noted that Rhodium put its IPO on hold after another bitcoin miner went public following a decline in cryptocurrency prices.
It's hard to say whether Four Springs will make another public listing attempt, Kennedy said.
Four Springs postponed twice
"(Four Springs) attempted an IPO a few years ago and postponed it and postponed it again this year," Kennedy said. "I'm not sure if they're going to make it lucky No. 3 in a year or two."
"But we did think that they needed to have come at a lower valuation anyway. This time they were pitching a dividend that was below many of its peers. So it didn't leave a lot of room for upside. So I think for that one we were not surprised that they postponed," he said.
Forthcoming US Federal Reserve interest rate increases have been cited as a prime cause of IPO delays and postponements. But Kennedy said that factor "might be a little bit overblown." Investors should focus on the fact that company valuations last year were much higher than the historical average, he said.
"Companies basically postpone for one reason, which is that there's not enough demand at a price that they're willing to accept," he said. "I think that the market has reset its valuations to protect companies. The kind of multiples that the tech got last year are no longer feasible."
Tech valuations way down
As a result, he said, tech company valuations have declined significantly and investors are reluctant to put new capital to work.
"And when I say evaluations (are) coming down, I think it's important to note that that translates to steep losses for IPO investors," he said. "Investors are less likely to take the risk of an IPO when they're looking at their IPO deep in the red from recent new offerings."
A record number of unicorns – startups valued at $1bn or more – appear likely to stay private indefinitely after making plans to go public.
"Now, they have a very generous private market that's been willing to fund them indefinitely," Kennedy said. "As we've seen in the past, they can always kick the can down the road. I don't think that they would go public in this market even if they could."
SPAC investors cautious
Investors are also being cautious with blank cheque firms, also known as special purpose acquisition companies, which are shells that exist solely for the purpose of targeting other entities and taking them public.
SPACs go public before acquiring companies and commencing the IPO process with them. Funds for such purposes are usually placed in trusts, but trust redemption rates are increasing – with as much as 95% of funds being redeemed before an IPO in some cases.
"In many cases, I think, sponsors will have to give up their equity or renegotiate those terms," Kennedy said. "But there are hundreds of SPACs that are ready to take companies public and those (required IPO) expiration dates (filed with regulators) will start to get closer as the year goes on for many of them."
Some SPAC backers will do anything to strike a deal with a target but, as demonstrated already, many others will choose to withdraw from the process – a trend that will continue into 2023, Kennedy said.
Read more