AMC offers new NFT to shareholders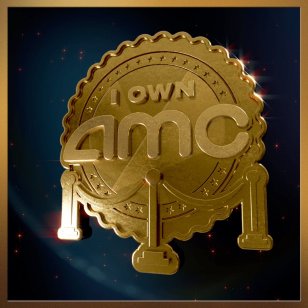 Shareholders of AMC Entertainment stock who are members of its Investor Connect program will be offered a new non-fungible token (NFT), the company's second.
There are plans for more NFTs in the future.
The US-based movie theatre chain expects the "I Own AMC" image to be tradeable, with AMC collecting an undisclosed royalty, based on any transfer fees with each transfer, the company stated in a press release.
AMC issued a Spider-Man-themed NFT last week to ticket buyers as a promotional tie-in with the release of Spider-Man: No Way Home in movie theatres. The demand for the NFT was so strong it crashed AMC's website.
"I can say with certainty there will be more NFTs in AMC's future." ~ AMC CEO Adam Aron
"Given AMC's Spider-Man NFT success, our first-ever NFT, I am thrilled to announce our second ever NFT!" AMC CEO Adam Aron tweeted Monday morning. "All self-identified AMC shareholders who are members of AMC Investor Connect, and those who enroll by Dec 31, 2021, will get this handsome NFT for free, one per member".
AMC
Investor

Connect members

AMC Investor Connect members as of 31 December will receive an email invitation to claim the NFT by 31 January. NFT holders will receive select benefits, including ticket and concessions discounts. The NFT is created in conjunction with carbon-neutral blockchain Worldwide Asset eXchange (WAX), and AMC will pay all warehousing fees from holding the AMC NFT in the WAX crypto wallet.

WAX is a low energy use layer-1 blockchain that consumes 0.000223 terawatts of energy and produces 110 tonnes of carbon and has been certified carbon neutral.

"Building on the excitement and demand from our first AMC launch, WAX continues to trailblaze in innovation by introducing a unique NFT membership program," said WAC co-founder William Quigley in the release. "Through our continued partnership with AMC, we will offer Investor Connect Members NFTs that unlock real-world experiences".
Read more: AMC invites retail investors to join earnings call